The NHL 16 release date arrives in less than a week and now is the time to prepare for the game, even if you normally don't participate in pre-orders.
You can play NHL 16 early now on Xbox One as part of the early NHL 16 release date available only on Xbox One.
After listening to users and working to deliver a better hockey game, EA Sports is ready to unleash the new NHL 16 game to players who have been eagerly waiting for a good hockey game on the Xbox One and PS4.
With the NHL 16 release date coming in a week, you can catch up on the most important information below.
NHL 16 Release Date and Time
The NHL 16 release date is September 15th at 12:01 AM Eastern. This is the same time on disk and digital, but there are not many midnight NHL 16 release date events.
The NHL 16 release time is the same across all time zones, so that means the NHL 16 release time will start at 9:01 PM on September 14th on the west coast. Digital downloads will allow gamers to start playing at this time and pre-loads are already available so users don't need to download the at midnight.
If you buy NHL 16 at a retailer you may not find many midnight release date options, even though there is also a major Destiny: The Taken King release date on the same day.
NHL 16 Versions
EA sells two versions of NHL 16 for the Xbox One and PS4. There is a standard NHL 16 version for $59.99 and a Deluxe edition for $69.99.
The only difference between the NHL 16 versions on Xbox One and PS4 are the inclusion of $50 worth of NHL 16 Hockey Ultimate Team content. That includes 40 HUT Gold packs, arriving two per week for 20 weeks.
NHL 16 for Xbox 360 and PS3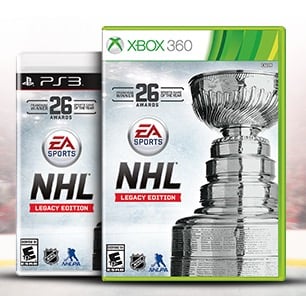 There is a new NHL game for PS3 and Xbox 360 this year, but it is not really NHL 16. The NHL Legacy Edition is an upgrade for the older consoles with popular modes from other games, updated rosters and schedules — but not the new EASHL features.
NHL 16 Deals
There are a limited number of NHL 16 deals available now. Dell and Amazon allow shoppers to save on the game, for the standard and the deluxe edition.
Dell offers a NHL 16 deal for $15 off in the form of a Dell eGift Card. This allows gamers to use the gift card on a future game.
Amazon's NHL 16 deal offers $4.89 off for Amazon Prime members. This is available only to Amazon Prime members.
At Best Buy, members of Gamers Club Unlocked allows users to save 20% on the game, but there is no pre-order reward certificate bonus.
No NHL 16 Demo
There is no NHL 16 demo available now, nor is there one coming. The NHL 16 beta during the summer served as the only widespread open access to the game before it arrives. Don't bother looking on PSN or Xbox Live for a NHL 16 beta.
Early NHL 16 Release Date on Xbox One
If you are an EA Access member you can download NHL 16 now and start playing. This is an official early NHL 16 release date only on Xbox One. With this option gamers can pay $5 a month or $30 a year for a subscription to EA Access.
With this option you can play NHL 16 now. This is the full version and all progress you make carries over to the final version of the game when the release date arrives.
NHL 16 Features and Changes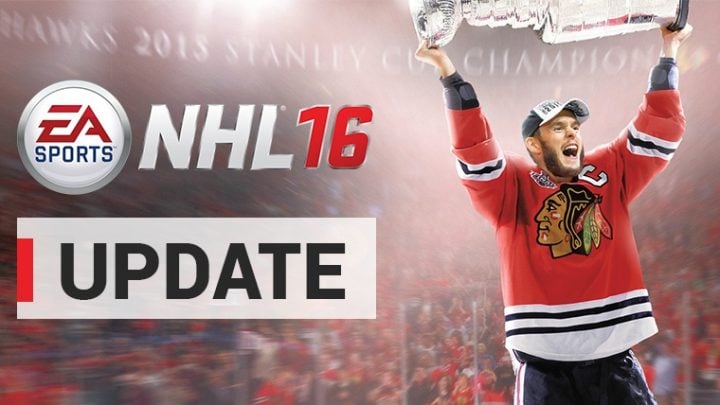 EA shared a new list of what's new in NHL 16 and updated features that come from feedback on social media, the NHL 16 beta and from the Ask NHL addition to the website and other platforms.
Check out this list of what's new in NHL 16 from EA Sports to see what you can expect on September 15th.

This article may contain affiliate links. Click here for more details.