Nightline Shows Apple's iPad and iPhone Foxconn Assembly Lines to the World (Video)
Nightline aired the much-anticipated iFactory report last night, taking us inside the Foxconn factories where our favorite Apple gadgets are made.
From the iPhone and iPad to the MacBook Pro, Nightline gave us a look at the assembly lines that take our iPads on a five-day journey from part to product, talking to workers and Foxconn executives about the experience of building coveted Apple products for 12 hours a day.
The video revealed a collection of interesting facts about how Apple products are made, but the report felt very short and the employees and experience felt like one that had been prepped ahead of time, mostly because Nightline tagged along with the Fair Labor Association for their audit of Apple factories, an audit that Foxconn knew about in advance.
There are already allegations that Foxconn hid underage workers and reduced the overtime for young workers ahead of the FLA audit, but the Fair Labor Association is hopeful that the bottom up interview process will reveal any cover ups that took place at the scheduled audit.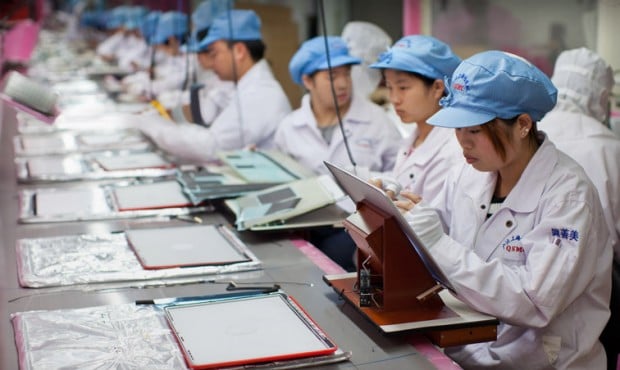 In the video below, you can see Bill Weir's arrival at Foxconn, which gives you a look at how Foxconn keeps the factory free of dust and the working conditions.
You might be surprised to learn that the iPad and iPhone are mostly assembled by hand, not by a robotic arm and sophisticated assembly system. It takes your iPhone 141 steps to get from start to finish. The iPad takes 5 days to be assembled by 325 hands.
The Fair Labor Association shares that Apple paid $250,000 to join the group and start the audit, but the auditing organization claims that will have no bearing on the report and any whitewashing would be immediately clear. In the video below, you can see some of the auditing procedures and get a closer look at the workers and assembly lines.
In the video below, you can see Nightline's look at living conditions at Foxconn, where you'll get a look at the suicide nets that ring worker dormitories. We also learn that the suicide rate is lower than the average in China, which is why Foxconn and Apple didn't respond with nets, therapists and other measures until the fifth or sixth death.
You can watch the full episode in one clip by heading to the Nightline show website.

As an Amazon Associate I earn from qualifying purchases.