Nikon D800 Pre-Orders Sold Out at Amazon
The initial batch of Nikon D800 and D800 pre-orders appear to already be sold out at Amazon.com. The online retail giant posted pre-order pages for Nikon's hot new $3,000 DSLR just yesterday. Those who took a day to decide if they were going to pull the trigger are already out of luck.
We don't know exactly how many Nikon D800 and D800E units Amazon plans to ship on launch day, but it's likely a significant number. Whatever that number is it's not enough to satisfy the hoards of Nikon photographers waiting to get a piece of its 36.3 megapixel glory.
As of early this morning, Amazon shoppers could pre-order the Nikon D800 and D800 from this Amazon.com page. Sometime between then and now, Amazon switched out the pre-order option for an email notification option. Instead of being able to slap down a credit card and reserve a Nikon D800 for pre-order, all shoppers can do now is sign up for a newsletter or add the camera to their wish list.
The following note on the page is the same as it was when D800 pre-orders were available:
Note on Availability: This item is in high demand and supplies from the manufacturer are limited. Its availability will fluctuate, and if the item is not currently in stock, we cannot guarantee that we will receive additional quantities in a timely manner. We will not charge your credit card until we ship the product.
Amazon arguably has the most advanced online store and inventory management systems in the online shopping world. There have been plenty of stories of other online retailers, including Best Buy, of overselling hot items and not delivering them on time.
Of course professional and enthusiast Nikon shooters will be able to purchase the D800 at some point, but they may not be able to get one on launch day or for months afterwards, depending on how demand for the camera shapes up. Nikon rarely releases new professional-grade cameras. It announced the Nikon D4 at CES 2012, but its been more than three years since the company introduced the Nikon D700, a camera that's of similar stature and price to the D800. Some Nikon fans have waited for years for the D700 followup to be released since the older camera cannot shoot video and the full-frame Nikons that cost significantly more.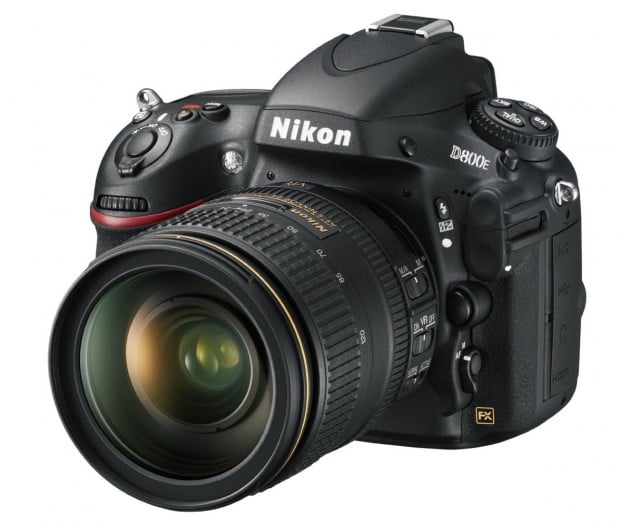 Since new phones, tablets and computers are released so often that's it's nearly impossible to keep up, buyers will sometimes switch allegiance to a new gadget if it takes a few days or weeks to get ahold of one of them. That's not the case with cameras like the Nikon D800 and its predecessors. DSLR buyers that don't get in on the initial pre-order wave can sometimes be forced to deal with waiting lists that can stretch on for weeks or months. Brick and mortar camera shops are sometimes relegated to a handful of the latest models until demand tapers down.
Amazon.com isn't the only place to pre-order a Nikon D800, but many camera geeks (myself included) pre-order from Amazon since they seem to receive a large number of early units from Nikon and other major camera manufacturers. B&H Photo and Adorama are still taking pre-orders, but I'm not sure if they're simply adding to a wait list or selling their initial allocations of D800s.
The Nikon D800 is capable of shooting cinema-quality movies and taking stunning photos. You can view Nikon's official D800 video sample above and learn more about the D800 video sample here. Of course most D800 buyers will be buying the camera for its photo prowess. You can see several Nikon D800 photo samples here.