Nikon D800 Review: First Impressions
The Nikon D800 is the best camera I've ever used and makes me want to stay out all day shooting photos instead of working. I'll share my initial impressions of the D800 in this article and a couple of sample photos.
At $2,999, the D800 is built for photo enthusiasts and professionals. It features a full-frame sensor (35mm) that shoots at a whopping 36.3 megapixels. It can also shoot HD videos at up to 1080p. The lack of video recording on the D700 is what prompted me to pick up the D7000, a mid-range consumer DSLR, as a stop-gap until the D800 launched.
Nikon users will feel right at home with the D800. I ripped open my Nikon D800's box at Fireside Camera in San Francisco, popped in a memory card and started shooting. The controls and on-screen menus are easy enough for me to navigate without having to reference the manual.
There are a bunch of other niceties baked into the D800 that make it easier to shoot with than its predecessors. The D800 is similar to the D700 in the design department, but the newer camera feels more comfortable in my hands. That's saying a lot considering my D700 served as my go-to camera since 2009. The top of the D800's bumps out a bit, placing the aperture control ring and shutter button further forward. This is perfect for guys like me with big hands, but may bother those with smaller hands. The left control dial follows a slope on the top-left of the camera, making it easier to access with my left thumb. Both of these are relatively minor improvements, but they just feel great. One minor complaint is that Nikon swapped the + and – zoom buttons compared to previous DSLRs, which will take some time to adjust to. The camera's rear display is very nice, which is important when reviewing photos and making on-the-fly adjustments.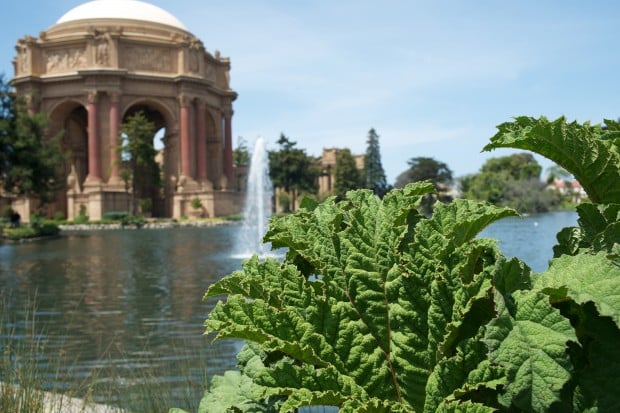 Of course specs and design aren't the primary reasons to buy a camera like the D800. Photos are what matter. I stopped by the Palace of Fine Arts in San Francisco to shoot a few sample photos and immediately loved the results. A is Above is a sample Nikon D800 RAW image (click here to download full-res unadjusted .jpg). I shot these sample images with my Sigma 24-70mm f2.8 DG HSM lens, which is a good lens, but not nearly as sharp as Nikon's prime (no zoom) lenses.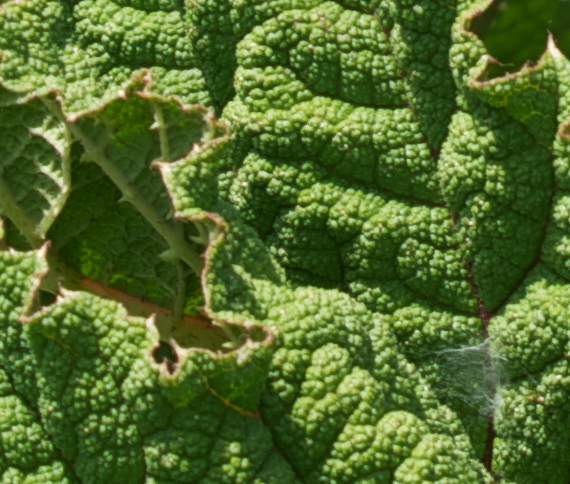 Here's a 100% crop of the leaves in the foreground. Notice the detail in the leaves' bumps and veins. To the right of the frame you can clearly make out a small spiderweb.
Here's a snapshot of a flower. At first glance it looks very similar to photo flowers I've shot with my Nikon D700 and D7000.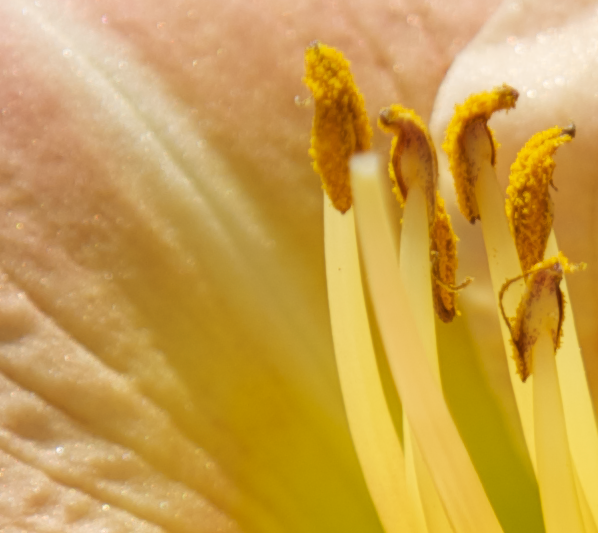 But check out how much detail the D800 captures. Here's a section of the flower at 100% crop.
As much as I love the D800 so far, I can already foresee some serious headaches. The D800 pumps out massive image files, which are going to be a pain to transfer to computers and my iPad. In fact, the RAW images exceed the new iPad's import limit, which means you'll only be able to import JPG files with that duo. Storage capacity will also be an issue since I shoot a ton of photos for both work and personal use. A 500GB or larger hard drive will help ease this headache, but things will get really cramped when I hit the road with my MacBook Airs, which have relatively small solid state drives. Perhaps all these pixels are too much of a good thing. I don't like that the D800 relies on two different memory card formats, forcing users to lug around both SD and CF cards if they want redundancy or increased capacity.
I'll be writing a full Nikon D800 review in the coming days. Please let me know in the comments below if you have any questions about the D800.