Nikon D800 Samples Photos: Low Light, High ISO Tested
Will the Nikon D800 live up to your low light expectations? New Nikon D800 sample images are giving us a hint of how the new DSLR will perform in low light and with high ISO settings.
We've already taken a look at standard Nikon D800 sample photos, but those were shot at ISO 100 with ideal lighting situations. A lot of photographers need to shoot in the wild and don't have the privilege of perfect light and stationary subjects. The Nikon D800 is getting some heat for not having the same sensor and ISO range as the Nikon D4, which is Nikon's $6,000 flagship DSLR, but will it matter for most photographers?
Russian review site Ferra.ru got its hands on an early Nikon D800 review unit and tested how useful the Nikon D800 is at various ISOs. Unfortunately, they've only had a chance to shoot a few still life, but this is the first time we've seen what the Nikon D800 can do with ISO 800, ISO 3200, ISO 6400 and ISO 25,600.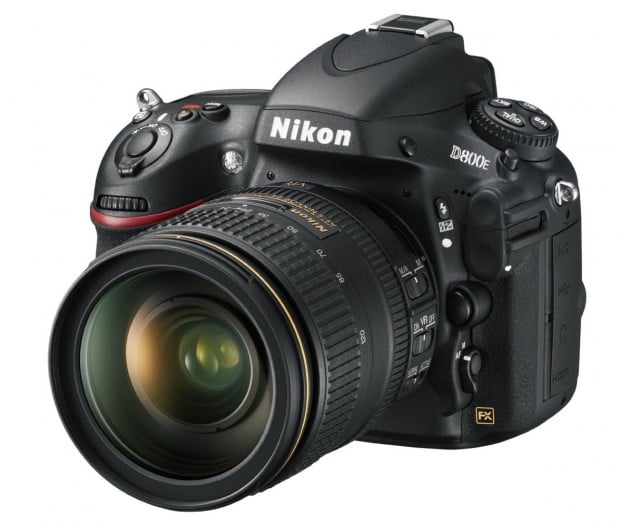 (Read :Nikon D800 Sample Photos Are Mind Blowing)
Most photographers will rarely venture north of ISO 3200 or ISO 6400 and many question the need for something as high as ISO 25,600. There are a couple of reasons why potential Nikon D800 buyers are making a fuss over this. The Nikon D800 has the same ISO range as the Nikon D700, a camera that was released more than three years ago. The recently introduced Nikon D4 has a maximum ISO setting of 204,800.
The Nikon D800 packs a whopping 36.3 megapixels into it FX (35mm diagonal), which is more than double the resolution of the D4 and triple of the D700. More pixels spread over the same area equals a higher pixel density, which can be bad news when trying to shoot in dim conditions. Despite popular belief, more pixels isn't necessarily better for all purposes.
(Read: Nikon D800: Amazing Sample Video)
So how does the Nikon D800 actually perform in low light and at high ISOs? Check out the below D800 sample photos.
In this sample photo you can clearly see that Nikon D800 is up to the task for shooting still life scenes at ISO 800. Wedding and event photographers will likely be able to shoot in this range with natural light without any issue at all.
Here's a 100% crop of the flower petals. Here you can see how the Nikon D800 handles shadows at ISO 800. Not bad at all considering how small this part of the image will be on most prints and displays.
Above is an example of shooting at ISO 3200 with the Nikon D800. Again, it's a perfectly usable image for publishing online or printing at a reasonable size.
But when you zoom in to view this Nikon D800 sample at 100% on a computer you can see noise in both the shadows and the curtains. You can see that there's noise in the shadows and on the brass and the lines don't appear as crisp.
In the white curtains you can see significant noise at 100% crop. Keep in mind that the Nikon D800's ridiculously large megapixel count means this noise will only be visible when printing massive prints or heavily cropping/zooming.
Here's a nice shot of a chandelier with the Nikon D800 set at ISO 6400. Nothing wrong with this ISO if you're presenting your work online.
Stepping up to ISO 6400 you can see more noise when zoomed in, especially in the background behind the chandelier.
This Nikon D800 was shot at the minimum – ISO 100. As expected, there's no noise at all and details are crisp and clear at 100% crop.
Here's what the camera on the table looks like up close and personal. Note that you can clearly read the text imprints and how clean the lines and edges appear on the focus ring. The white on the hot shoe mount is bright and the blacks are nice and clean.
This is the same shot, but the Nikon D800 is set to 25,600 ISO. Even at this extremely reduced size you can see that there's a ton of noise and the overall image quality is much lower.
As you can see in this crop, there's a ridiculous amount of noise and it's difficult to make out individual lines. It might be ok to shoot at this kind of ISO if you're willing to put in some serious time in post production or if you're going for an artistic look of some kind, but you'll want to avoid ISO 25,600 on the Nikon D800 in almost all cases. There may be the odd time that you will have to max out your ISO on the D800, but if you are that worried about shooting in low light you or at ultra-high ISOs you might want to save up some cash and buy the Nikon D4.
We still haven't seen any sample action shots or event photography at high ISO from Nikon or other earlier reviews. If you're holding off on buying the Nikon D800 due to concerns about low light and high ISO performance we recommend waiting until more samples are available or you get your hands on the camera next month.
One thing that won't change in the next month is that the Nikon D800 maxes out at four frames per second, which is less than half the speed of the D4. You can add a vertical grip to bring performance up to six frames per second, but that still won't be fast enough for some sports and wildlife photographers. The Nikon D800 is an amazing camera, but there are compromises to consider.