Nintendo DS Emulator for iPhone and iPad Arrives, No Jailbreak Needed
From the developer who brought you GBA4iOS, there's a new gaming emulator in town that's available for iPhone and iPad without a jailbreak. NDS4iOS, as it's called, brings Nintendo DS games to your iOS device without the need to jailbreak, although it can still run on jailbroken devices so that everyone isn't left out.
As with GBA4iOS (the GameBoy Advance emulator), NDS4iOS is installed through an over-the-air download in order to bypass the iTunes App Store's strict screening process, which doesn't allow gaming emulators, although a few have sneaked by in the past.
As with GBA4iOS, NDS4iOS requires that users roll back the date on their iPhone or iPad to February 8, 2014 in order for the emulator to work, which might be a bit of an inconvenience for some users, but it's the only way to play Nintendo DS games in an iOS device without jailbreaking. This may have to do with circumventing any potential blocks that Apple puts on the app, but we're not exactly sure.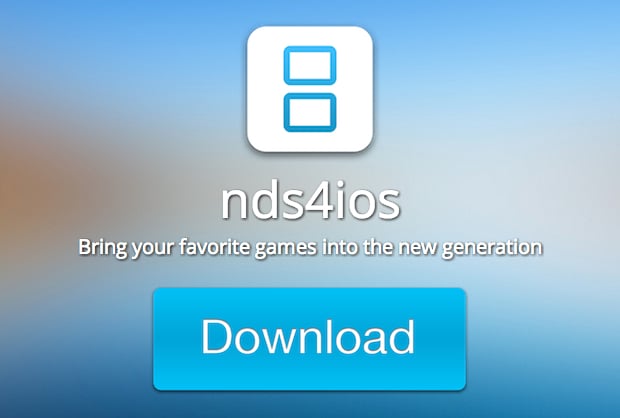 NDS4iOS includes features like Dropbox integration for syncing and accessing ROMS, and iOS 7 controller support is also built in, so you can use an actual gamepad rather than the mediocre touch screen controls. However, if you must stick to the touch screen controls, there's a settings menu that has options for changing the style and position of the on-screen controls. The emulator even has touch screen support on the game screen itself, just like on the real Nintendo DS, which is pretty cool and makes the experience as realistic as possible for those familiar with playing games on a Nintendo DS.
Unlike simply going into the iTunes App Store and downloading and installing the app, NDS4iOS bypasses the App Store entirely in favor of a dedicated website that you visit on your iOS device and download the emulator from the website. Of course, third-party sources are always a sketchy subject, but the developer behind this emulator is quite reputable in the emulator and iOS spectrum.
To install the app, iPhone and iPad users will simply just need to open the link to NDS4iOS in the Safari mobile browser and follow the instructions at the top of the page to install it. Since it isn't available in the iTunes App Store, we're not sure how Apple will make the effort to block it, seeing as how they really only have the power to block an app by simply removing it from its App Store, but since that's not the case, we're not sure how the company will handle the situation, especially since you don't need to be jailbroken for it to work.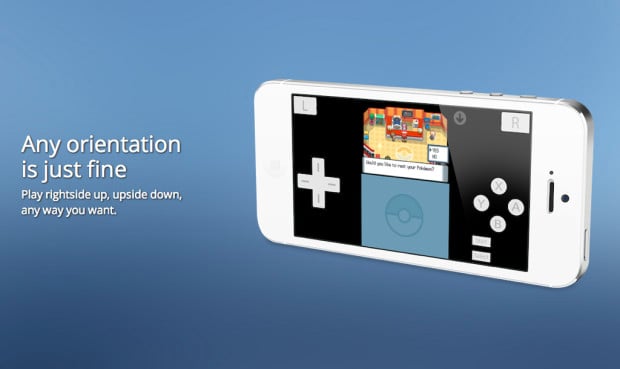 On the other hand, GBA4iOS has been out for months, and Apple has still yet to do anything, so we're thinking the Cupertino-based company will let this slide for now, most likely because they can't really do anything to stop it.
The launch of NDS4iOS follows in the footsteps of the re-release of GBA4iOS back in February, which was a major update with support for iOS 7, added controller skins for Game Boy Advance and Game Boy Color games, Dropbox integration, and a web browser in-app that allows gamers to download games from any ROM website, making it really easy to collect ROMS without even exiting the app.
Most gaming emulators for mobile devices require that your iOS device be jailbroken, and then you can download all sorts of emulators from the Cydia app store. Apple obviously doesn't allow any such software to run on iOS, mostly because of copyright issues and such, which is why the company blocks such apps from the iTunes App Store.
Even though you can get this emulator without a jailbreak, there are a ton of other emulators that you can try out if you're jailbroken, as well as a host of other tweaks and apps that you can download that you wouldn't be able to get otherwise. We have a convenient guide you can follow that will take you through the steps of jailbreaking your iPhone or iPad, and we have to say that it's well worth it. Just be sure that you're running iOS 7.0.6 or older, as the latest iOS 7.1 is unjailbreakable at the moment.
Frankly, these two emulators that are available through an over-the-air download are the only two that users with a jailbreak can enjoy. We're a little disappointed that these emulators aren't for more popular gaming systems, like the Super Nintendo or even the PlayStation, but we certainly can't complain that anyone has access to the GameBoy Advance and the Nintendo DS on their iOS device, especially since Nintendo itself is being stubborn about bringing over its own games to mobile platforms. Maybe it'll happen at some point in the future, but the company doesn't seem to be budging at the moment.