Nintendo Switch Accessories Breakdown: What You'll Need & What You'll Want
The Nintendo Switch is expected to set the entire gaming community on fire when it arrives on store shelves this coming March. Nintendo has teased the new console for years now, promising gamers new ways to play that they've never dreamed of, games that'll make investing in new hardware worth it, and a console that'll allow them to take their titles wherever. The key to these things are Nintendo Switch accessories.
It's the Nintendo Switch accessories that'll allow users to take their games with them. Special controllers called Joy-Cons attach to the handheld to let users continue their games when they're away from home. Those same Joy-Cons can be used wirelessly.
Nintendo has cooked up all sorts of other Nintendo Switch accessories to enhance the console. There straps that let you play motion games and a controller grip that'll let you recharge those Joy-Cons effortlessly. All of them will go on sale when the Nintendo Switch does on March 3rd.
Read: Nintendo Switch Pre-Orders Breakdown: What You Need to Know
The Nintendo Switch Accessories You'll Need
The logical place to start is with the Nintendo Switch accessories you'll need. As with most home gaming consoles, a lot of the trinkets your everyday experience will require is included inside the two Nintendo Switch bundles that recently went up for pre-order at Best Buy, GameStop and Target.
Every Nintendo Switch comes with a left Joy-Con, right Joy-Con, a dock, a controller grip, a power cable and an HDMI cable to connect the dock to a television set. There are no batteries because the Nintendo Switch is rechargeable. Nintendo also includes a pair of straps to use when motion gaming with the Joy-Cons away from your device.
Nintendo Switch Joy-Con Charging Grip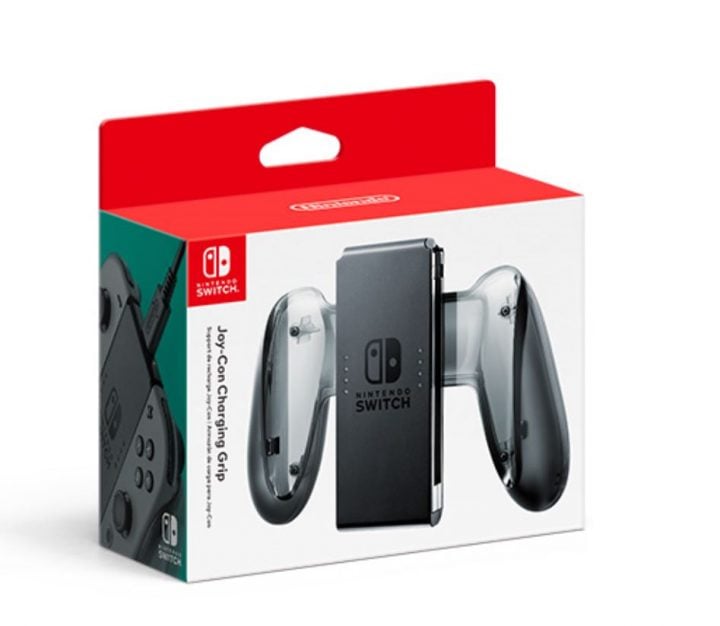 The Nintendo Switch comes with a grip in the box, but you'll want the Nintendo Switch Joy-Con Charging Grip instead. The former only allows you to comfortably use the controllers away from your device in your living room. It won't charge them while you're playing. The Charging Grip will top-off your Joy-Cons' internal power sources.
It's available for pre-order for $29.99.
[ Pre-Oder the Nintendo Switch Joy-Con Charging Grip ]
Nintendo Switch AC Adapter
Nintendo provides a Switch Dock with every console, letting it get away with not providing users a separate USB Type-C charging cable for when they aren't home. The Nintendo Switch AC Adapter lets you top-off your Switch console from any place that has a power outlet.
It's available for pre-order for $29.99 at GameStop.
[ Pre-Order the Nintendo Switch AC Adapter ]
Nintendo Switch Pro Controller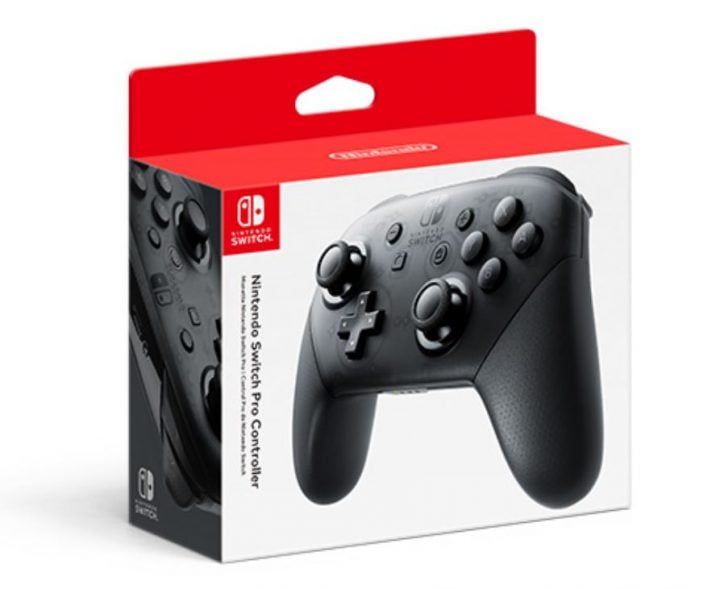 The Joy-Cons, even with grip, aren't going to be for everyone. For those that don't like them, Nintendo has a refreshed version of the pro controller from the Wii U. Called the Nintendo Switch Pro Controller, it's completely wireless and will cost $69.99.
It's not yet available for pre-order.
The Nintendo Switch Accessories You'll Want
These Nintendo Switch accessories aren't essential to your experience. Some of them are replacements for things you get with both console bundles Nintendo has announced. Others are nice to have, but aren't essential to the experience in some way.
Read: 9 Exciting Things the Nintendo Switch Can Do
Nintendo Switch Dock Set
If you want to play your Nintendo Switch on more than one television, you'll want another Nintendo Switch Dock to leave around the house. The console comes with one, but having two keeps you from moving the included dock around the house to often.
It'll cost $89.99 when pre-orders for it arrive.
New Joy-Cons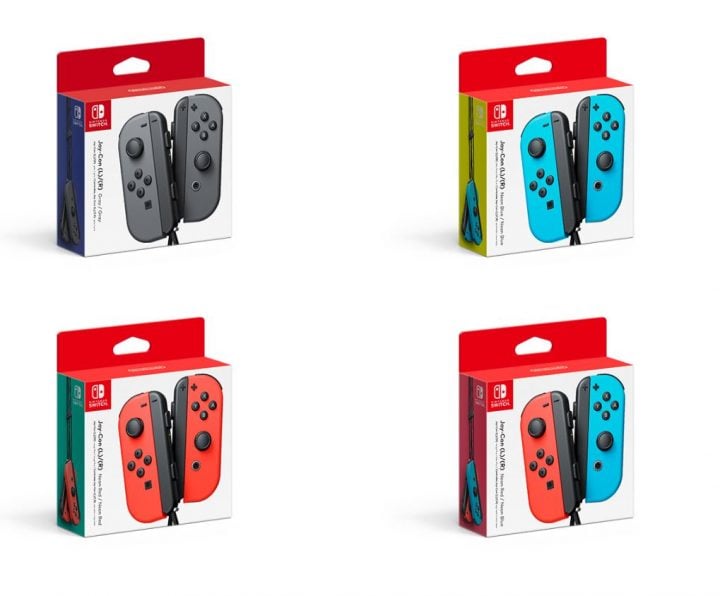 If you should lose a Joy-Con or want a second set, Nintendo has tons of Joy-Con pre-orders available now. Complete sets, like the Nintendo Switch Joy-Con Neon Red Bundle, will cost $79.99. A single Joy-Con costs $49.99.
Joy-Cons come in red, blue or grey. Besides solid color packs, Nintendo is also offering a pack that has mixed colors opposite of the Joy-Cons included in the Neon Nintendo Switch Bundle. Buying it will leave gamers with a complete set in both red and blue.
Nintendo Switch Case with Screen Protector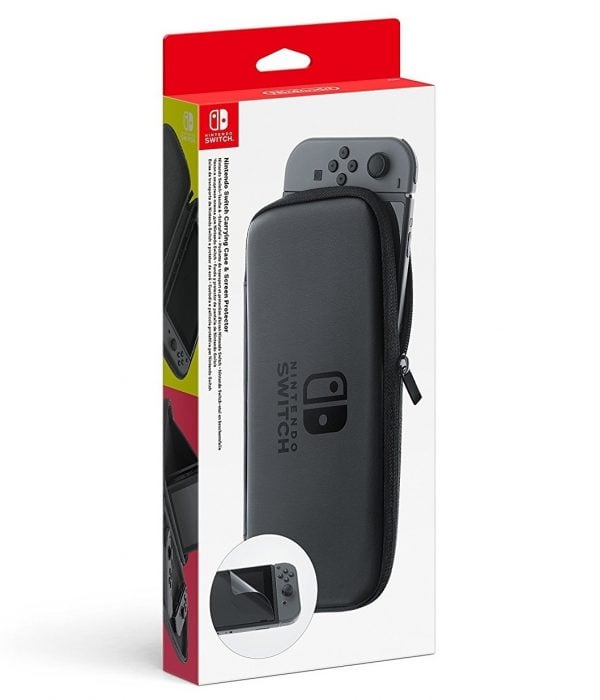 A screen protection and body protection both come with the Nintendo Switch Case with Screen Protector for $19.99. It's not really a case, but more of a sleeve. Still, it should keep you from ruining your brand-new device by dropping it in the bottom of your bag unprotected.
[ Pre-Order the Nintendo Switch Case with Protector ]
Nintendo Switch Starter Kit
The Nintendo Switch Starter Kit from PDP comes with a case, screen protector, guards for the Joy-Cons themselves, thumbstick caps, earbuds and a cloth screen cleaner for $29.99. The cloth itself features fan favorite Mario.
[ Pre-Order the Nintendo Switch Starter Kit Mario Edition ]
Nintendo Switch Joy-Con Wheel Set
For those that really enjoy driving games, like the upcoming Mario Kart 8 Deluxe, Nintendo has reimagined its motion wheel for the Joy-Con controllers. This new design comes in a two-pack.
Nintendo plans to sell these sets for $14.99, though they aren't available for pre-order today.
Read: How to Find the Nintendo Switch in Stock
Good luck with your new Nintendo Switch and all your Nintendo Switch accessories.

This article may contain affiliate links. Click here for more details.