All the Nintendo Switch Launch Games Coming Soon
At the heart of every successful video game console launch is a slate of must-have titles. With them, any console can become a runaway hit. They don't just keep users of the previous generation around; they act as bait for an entirely swath of players that never got to experience what that ecosystem had to offer before. Legendary gaming company Nintendo is preparing for the release of the Nintendo Switch right now. Key to its ambitions to put one of them in every living room is the Nintendo Switch launch games line up.
A decent launch line-up is essential to every console launch, but the Nintendo Switch launch games line-up is even more important. Microsoft and Sony are both known for working with third-party video game developers closely. Those partnerships, plus robust hardware insure that gamers on Xbox and PlayStation always have new titles to get excited for. By comparison, Nintendo still struggled to get a steady stream of new games made by other companies for its older platforms. The Wii and Wii U didn't get many if any of the exciting games that came to the Xbox One, Xbox 360, PS4 and PS3.
Read: 9 Exciting Things the Nintendo Switch Can Do
We're not sure how successful Nintendo will be at recruiting developers to its system, but the Nintendo Switch launch games slate does include some mild progress. Here's the games we know to expect when the console launches on March 3rd.
Legend of Zelda: Breath of the Wild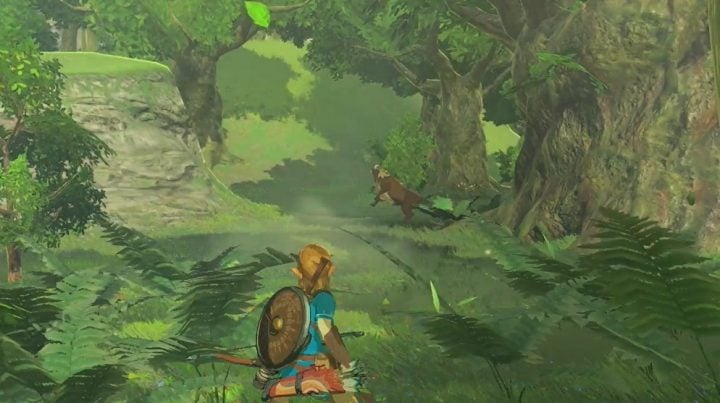 At the very top of any Nintendo Switch launch games list has to be Legend of Zelda: Breath of the Wild. Originally announced for the Nintendo Wii U, the game took so long to develop that Nintendo opted to add the title to the Nintendo Switch launch games slate for 2017.
Breath of the Wild is all open-world game, not a linear experience as Zelda games have been before. We already know that players will spend a great deal of time in the title crafting and creating the tools they need. Nintendo is promising some voice acting for Legend of Zelda: Breath of the Wild, which is something previous titles in the game haven't gotten. It's also promising support for its Amiibo figures and a huge, vibrant world to explore.
Legend of Zelda: Breath of the Wild will cost $59.99.
[ Pre-Order The Legend of Zelda: Breath of the Wild from GameStop ]
Skylanders Imaginators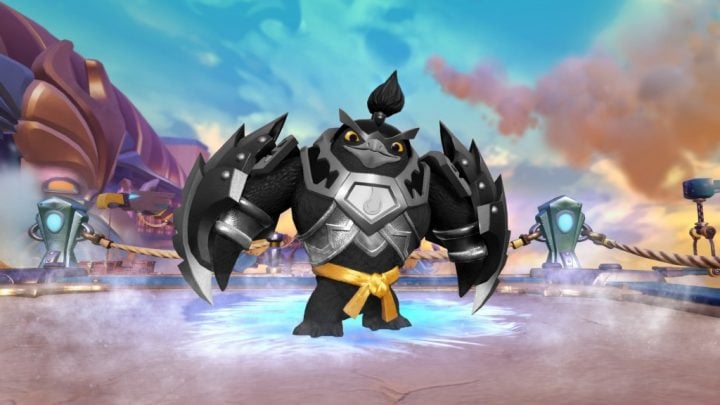 Skylanders Imaginators isn't one of the titles in the Nintendo Switch launch games line-up that's necessarily new. Imaginators isn't just a refresh of an older franchise, it's a port of an existing game that's been on the Xbox One, PS4 and even the Wii U since last summer. That doesn't mean that it's not important. Skylanders is a huge franchise, one that's consistently been available on Nintendo's platforms.
Read: 6 Skylanders Imaginators Features That Make it Worth Buying
This game adds a new twist. The DoomStation that nearly destroyed Skyland in the last game has been dealt with, but now there's an all-new threat. To meet that threat, players are encouraged to create their own Skylander character. It'll cost $59.99.
[ Pre-Order Skylanders Imaginators for Nintendo Switch at Amazon ]
1-2-Switch
Make no mistake, 1-2-Switch is in no way a flagship Nintendo Switch launch title. Really, it's a selection of miniature titles that'll be fun to play with someone else at family meetups and parties.
The mini-game that everyone seems to love is Quick Draw, mostly because they and their friends will be able to reenact classic scenes from Westerns with the console's Joy-Con remote controllers, which feature motion sensors. Other games include Samurai Training, Table Tennis, Milk and Copy Dance. There's also Eating Contest, which doesn't involve a second player at all. In this mode, you simply use the Joy-Cons to simulate eating as many sandwiches as possible.
[ Pre-Order 1-2 Switch for the Nintendo Switch at Amazon ]
Just Dance 2017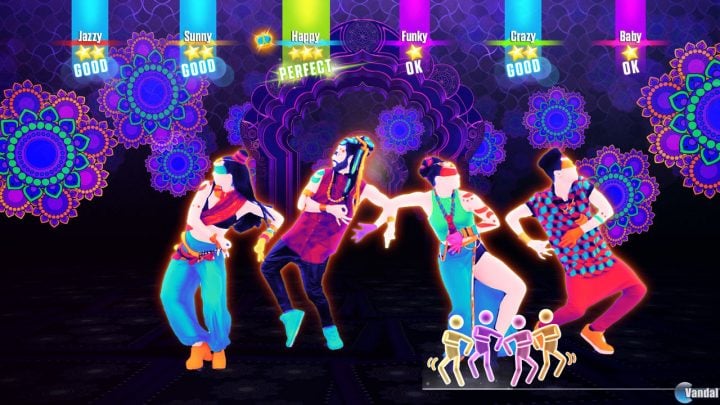 The Nintendo Switch launch games lineup would not be complete without a dance-focused rhythm game. Just Dance 2017 from Ubisoft fills that role just fine. The concept has changed from the previous versions. Players, hold the Joy-Cons while trying to accurately perform the choreography for each song. The player who accurately does as many moves as possible gets the win and bragging rights.
$59.99 is what new Switch buyers will need to pay to get their hands on this game at launch. As the Nintendo Switch launch games line-up is a little light on motion-centric games, it's the title to buy for those really curious about what the Joy-Cons can do and detect with their sensors.
[ Pre-Order Just Dance 2017 for Nintendo Switch at Amazon ]
Super Bomberman R
If you were looking for an action/puzzle game on the Nintendo Switch, Super Bomberman R has you covered. Developers Konami and HexaDrive are promising over 50 different stages. There'll also be multiplayer for up to eight different Nintendo Switch owners and co-operative play for just the game's story.
Super Bomberman R will cost $49.99
[ Pre-Order Super Bumberman R for Nintendo Switch at Amazon ]
These games will be available the moment that the Nintendo Switch is available, with a huge library of titles coming soon afterwards. Mario Kart 8 Deluxe, Splatoon 2 and Super Mario Odyssey will arrive within the console's first year on store shelves.

As an Amazon Associate I earn from qualifying purchases.