No Android L Beta Updates Coming Until Official Release
Last month at the annual Google I/O Developer event Android users and developers received an early look at the next version of Android for the first time in over three years. Not only did Google show off what's coming in the Android L release later this year, but they even released an early Android L beta preview for developers.
This marks the first time Google's allowed users or developers to beta test a version of Android before actually releasing it to the public. That being said, we have bad news as it looks like Google won't be issuing any software updates to Android L, or releasing an Android L preview 2.0 with bug fixes or additional changes.
Read: 5 Hidden Android L Features & Tips
Apple's upcoming iOS 8 release will debut on the new iPhone 6, but Apple's been busy letting developers test it for months, and has even pushed out multiple changes and new versions to the iOS 8 beta. If Android users were expecting Google to do the same with Android L, that won't be happening according to a few new reports.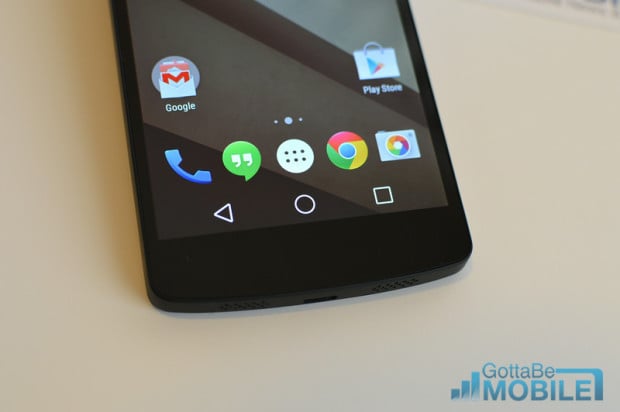 Beta testing software comes with a certain amount of risk, and Google even mentions it themselves on the Android L preview download pages. Stating that this version of Android is only a preview, and not intended to be used daily by average users. Certain features or functions may not work properly, and it's just an early look and preview allowing developers more time to build and update apps for the platform.
This is a similar approach to what we've seen Apple do in the past, although as we mentioned above Google apparently won't be making changes and improving the Android L beta experience as time goes on. Many users and developers were expecting an Android L beta 2, or even a newer version of Android L to be released for the Nexus 4, or even the Nexus 10. Currently the Android L release is only available for the Nexus 5 and 2013 Nexus 7. Well, officially at least.
This week a Google developer practically confirmed there will not be an update to Android L released to the public. Meaning that the limited preview and beta version of Android L available now is the only option, and we won't see anything new until Android 4.5 or 5.0 Lollipop (or whatever Google calls it) actually debuts later this fall.
When asked if an update whether it be weekly, monthly, or even just one update to the Android L beta preview would be released, Google's own Rich Hyndman responded and basically said no. We can expect some extras to arrive, like the 64-bit emulator considering Android L will be a 64-bit OS, but there's no new images or updates coming.
Read: Android L Beta Preview Hands-on
As it stands now only two devices are officially supported and able to run the new Android L release. Those being the Nexus 5 and 2013 Nexus 7 as mentioned above. This isn't the best course of action when it comes to testing apps, games, and features for the wide array of Android smartphones and tablets, but it's all that is currently being offered by Google.
Android L is expected to debut later this fall on the Nexus 8 or Nexus 9 tablet, possibly a new Nexus 6 smartphone, and be pushed to all current Nexus smartphones and tablets available today. Android 4.4 KitKat was released in November of 2013, and if previous releases are any indication, we're looking at a late October or early November release date of Android L.
Unless Google decides to change how they'll approach the Android L release and early developer preview, we won't be seeing anything else about Android 4.5 or 5.0 "L release" until it actually gets announced and released. If you were hoping for a second release with more features, additional Material Design updates and changes, or even bug fixes, don't wait up because they may not arrive until the consumer launch later this fall.