No Cheap iPhone for China Yet, But Apple Offers Financing Now
In lieu of a cheaper iPhone model for emerging markets like China, Apple is taking a more aggressive approach to try to gain some market share in the populous country by offering Chinese consumers financing options. The iPhone-maker is said to have partnered with China Merchants Bank Co. to offer consumers a credit card, which can be used to purchase an iPhone or other Apple products online with various financing options.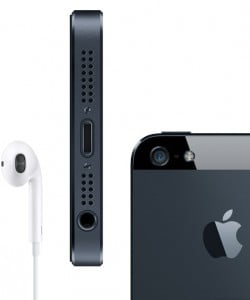 CNET Asia is reporting Apple's financing plans citing rumors that it had obtained. The China Merchants Bank Co. account could only be used at Apple's online retail stores and will offer customers interest rates between 0% to 8.5% for either 12, 18, or 24-month terms. The credit card and the financing terms and rates are only applicable to Apple online purchases ranging in price for $50 to $5,000.
While the move doesn't necessarily deliver a more affordable iPhone model to the Chinese market, it does help Apple bring the iPhone within reach to the country. Given that Apple doesn't have an official deal to offer a subsidized iPhone on China Mobile, the largest carrier in China, the financing option may help Apple reach customers on China Mobile who may not have even considered the iPhone due to the high unsubsidized costs.
Earlier this year, Apple CEO Tim Cook had met with China Mobile executives and it's speculated that subsidies may have been a topic of discussion. It's unclear how successful Apple was in those discussions.
There have also been rumors recently of Apple creating a lower-cost iPhone 6 variant that may be released in tandem with a flagship iPhone 6 smartphone to target the emerging markets and the prepaid phone segment in the U.S. Potentially, this low-cost variant may have many of the internal components as the flagship model, making it almost equally, if not on par, as powerful as the flagship, but with a lower cost plastic shell rather than a premium metal or glass casing. This would mean that users who want an affordable current-generation iPhone with all the latest internal specs can still get that phone, but they may have to sacrifice a little in build quality. It's still unclear how accurate those rumors are at this time.
The move can be a test bed for when Apple and T-Mobile offer the iPhone. T-Mobile executives have hinted at the Consumer Electronics Show that the iPhone will be coming to the network, but given T-Mobile's plans to end subsidies in exchange for a two-year contract, the iPhone may appear more costly than compared to T-Mobile's rivals. Financing would be a model to make the iPhone more approachable.
Apple has stated in the past that China and the emerging market is an important segment for the company, though it did not give any clear plans on how it would tackle that opportunity.

As an Amazon Associate I earn from qualifying purchases.