No Google Wallet for Verizon's Galaxy Nexus
Despite being a Google experience phone, Google's Samsung-made Galaxy Nexus, which will debut with Android 4.0 Ice Cream Sandwich, will not come with Google Wallet when it lands on Verizon Wireless' mobile network. The 4G LTE smartphone that's headed to the U.S. will not come pre-loaded with Google Wallet, Google's application that makes use of Near Field Communications (NFC) technology for mobile payments, nor will Google Wallet be available as an app for download on Google's app store called Android Market.
The good news is that the NFC hardware is still enabled on the device, and many are positing the reason for Google Wallet's exclusion due to Verizon's partnership with AT&T and T-Mobile to form ISIS, a rival mobile payment service to Google Wallet.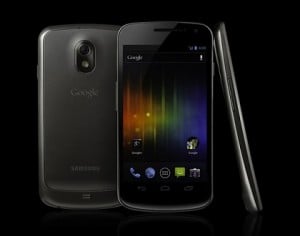 Google Wallet initially appeared on Sprint's Nexus S 4G smartphone as Sprint is the lone carrier of the big four to not have its own mobile payment initiative.
NFC technology, as that found on the Galaxy Nexus and the preceding Nexus S, allows users to link a credit card or bank account to their devices in an effort to converge a physical wallet with their smartphone. That way, when a customer walks into a physical retail store, they can just wave their smartphones in front of an NFC reader to pay for physical goods, much like swiping a credit card.
So far, Google Wallet is in limited trial across selected cities in the U.S. For example, in San Francisco, I've spotted Google Wallet payment terminals at retailers Macy's and Gap.
As the hardware is still intact on Verizon's edition of the Galaxy Nexus, hackers can probably extract the Google Wallet app for users to sideload the application without having to go through Android Market. The danger with this method is that a hacked app can expose not only a user's information on their cell phones, but also their financial and credit card information. Hackers without good intentions could theoretically create a version of Google Wallet for sideloading that sends a user's financial and personal information to a fake server to garner user data.
The device is anticipated to launch on December 9 on Verizon's 4G LTE/3G CDMA/EVDO network for a price of $300 with a two-year contract.
Via: 9to5 Google