No Windows Phone 7.8 Upgrade for Lumia 710 Owners on T-Mobile
Users on T-Mobile who own a Nokia Lumia 710–released with Windows Phone 7–are now informed by the U.S. carrier that the smartphone will not be getting a software upgrade to Windows Phone 7.8. T-Mobile has yet to update its support site with the unfortunate news, but one person was able to get a response from Nokia about the situation:
At this time, the Nokia Lumia 710 will not receive the software update. T-Mobile is committed to enhancing customers' experience with our devices, including providing upgrades to the latest operating systems, and T-Mobile aims to deliver software upgrades when it will provide a better experience for our customers. We'll share additional information on upgrades for the Nokia Lumia 710 when they are available.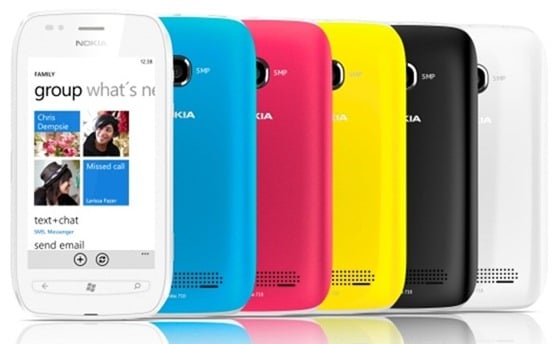 Some may consider the Windows Phone 7.8 software to be more cosmetic and that very few things have changed underneath the new Metro UI skin. With Windows Phone 7.8, the most apparent change for users is the ability to resize the Live Tile icons on the home screen. Microsoft had offered Windows Phone 7.8 as a consolation to Windows Phone 7 owners as these devices are not getting upgraded to the newer Windows Phone 8 OS, which requires new hardware. Windows Phone 8 provides a number of enhancements, including the fact that the OS shares the same underlying kernel with Windows 8, making it easier for app developers to port apps between the two platforms.
According to Tmo News, owners of the T-Mobile Nokia Lumia 710 smartphone can still install the Windows Phone 7.8 software upgrade without official consent from their carrier of choice. The downside is that it is more complicated and requires some hacking.
T-Mobile is now offering the Nokia Lumia 810 as the successor to the Lumia 710. The new Lumia 810 runs Windows Phone 8.

As an Amazon Associate I earn from qualifying purchases.