No Windows Phone 7 Announcement at Nokia's May 17 Event
There were some speculations that a May 17th event hosted by Nokia in Greece may lend itself to some additional Windows Phone 7 news and a potential for a Windows Phone 7 hardware announcement, but a Twitter message by a Nokia Greece employee discredits those early speculations.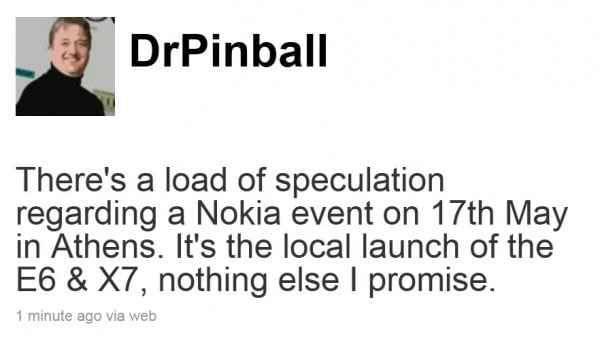 According to that employee, the event will be the platform to launch the Nokia X7, Nokia E6, and the Symbian Anna operating system update in Greece and "nothing else."
Via: My Nokia Blog

This article may contain affiliate links. Click here for more details.