NoDo Update Now Rolling Out For HTC HD7 and Dell Venue Pro
Reports are coming in from owners of T-Mobile's HTC HD7 as well as from owners of the Dell Venue Pro that the pre-NoDo update roll out has begun. There also seem to be a few people with HTC HD7's and Dell Venue Pro's that are seeing  the full NoDo update as well.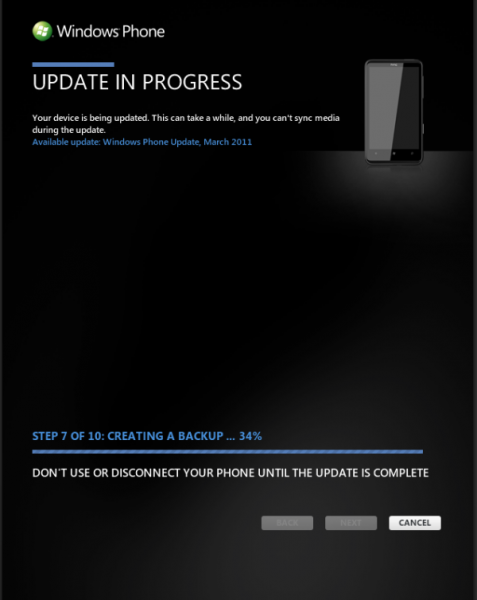 Yesterday, it was rumored that the HD7 would be seeing the full update and it appears that that rumor was fruitful.
One user over at WMPoweruser has even posted a picture showing off the update process for the March update aka NoDo update taking place on his HTC HD7. Another user claims that he got the pre-NoDo update, disconnected and turned Zune off, turned it back on and then saw the March update.
Others are seeing it come back to back within Zune.
Unfortunately, it looks like the T-Mobile devices are the only Windows Phone 7 devices in the United States that are seeing the roll out, leaving AT&T owners wondering where their piece of the pie might be.
Interestingly, Microsoft's 'Where's My Update?' page remains unchanged.
Anyone out there with a HTC HD7 or Dell Venue Pro seeing both the pre-NoDo and the NoDo update?

As an Amazon Associate I earn from qualifying purchases.