Notion Ink Tablet Helps Build Tablet Mania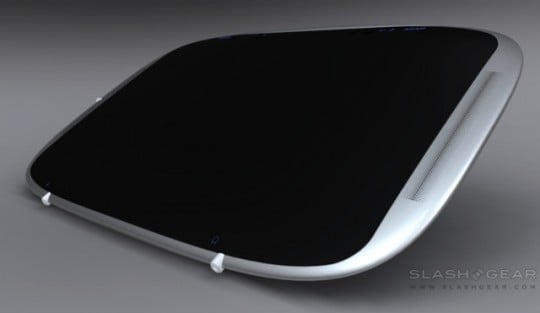 Tablet mania is all the rage as we anticipate tablets from just about every quarter. This of course doesn't mean that every tablet or purported tablet or mythical tablet that does make it to market will be a success or have a successful launch.
SlashGear is pointing us to a Tablet from Notion Ink that features Android running on a NVidia Tegra T20 chipset. The device has a 10.2 inch screen made by Pixel Qi transflective display which allows for full color indoors as a LCD, or outdoors in grayscale in a reflective mode. The device has an array of promised specs that could make any geek take notice. (Notion Ink says 18 hours of battery life for Internet surfing.) But there is no word on price yet. The device is expect to see the light of day at CES2010 but until then we've got press releases and pictures, and even at CES2010, Norton Ink says the software suite it will install won't be ready.
Color this wait and see.