Nokia 808 PureView First Impressions: Photo Samples
The Nokia 808 PureView is finally available in the U.S. as an unlocked smartphone. The Symbian phone sells for $699 with no contract, and can run on any GSM carrier like AT&T or T-Mobile.
The main feature on the Nokia 808 PureView is not the device's screen or its operating system. No, the main feature is its camera. With a 41MP sensor and oversampling techniques, the Nokia 808 PureView has a more advanced camera than any other smartphone on the market.
I brought the PureView with me to a Bastille Day celebration and a Terracotta Army exhibit in New York City this past weekend with the intent of using it as my main camera for the event, and I wasn't disappointed. For my main camera, I currently use a Canon S95, and I honestly don't think I could get better images out of that camera.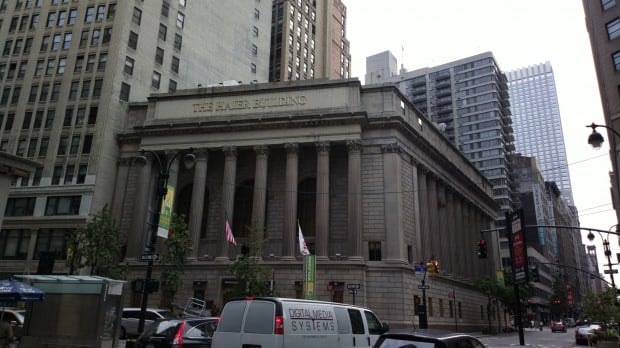 At full resolution, the 808 PureView's images aren't amazing, but it takes amazing 5MP images using the oversampling technique. The pictures aren't as large as the images from my point-and-shoot, but to my eyes they capture the detail of scenes much better. The colors look more natural, and there's virtually no noise in the images.
I'll need more time to use the camera for more photos and videos, but for now I'm very impressed with the photos the camera can take.
What little time I spent interacting with Symbian wasn't great, but thankfully the camera app works well. There's easy options for setting the MP of the photos as well as changing the white balance and ISO. Like most cameras, there's also scenes like landscape, close-up, night, snow, and others built-in so users can choose the best presets for the scene they're shooting.
Other features for less casual users include the Neutral Density feature for taking photos with motion blur, and Bokeh effect (which blurs the background of an image).
For now, all the images taken here are 5MP in a 16:9 format with the default automatic settings.

As an Amazon Associate I earn from qualifying purchases.