Nokia 808 PureView: Hardware, Release Date, Pricing
Prior to Mobile World Congress 2012, we got the feeling that one of the busier players was going to be Nokia. The company did not disappoint. At this year's conference, the Finnish company announced three new smartphones in the Lumia 610, an HSPA+ version of the Lumia 900 that will be headed to international carriers, and a Symbian-powered device called the Nokia 808 PureView.
While the Lumia 610 and new Lumia 900 look like solid devices, the smartphone that really caught our eye was the Nokia 808 PureView.
So much so, that we decided to include it amongst the best devices of Mobile World Congress 2012.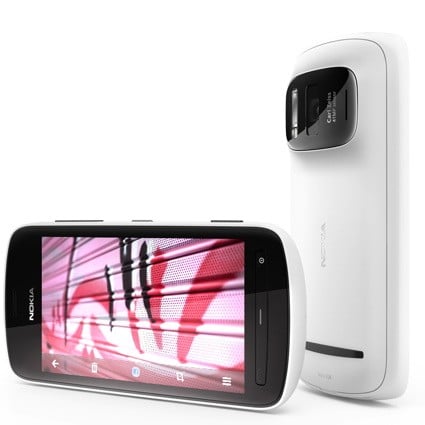 Why exactly?
Well, for one reason and one reason alone.
The Nokia 808 PureView sports a camera that can take some of the best images we've ever seen from a smartphone. There are some other interesting items on board the device as well, so, like we have with many of the other devices announced at MWC, we wanted to give you a full, in-depth rundown of one of the most exciting devices to come out of Barcelona.
Here goes.
Hands-On Video
Here is an in-depth hands-on video showing off the Nokia 808 PureView and its features:
https://www.youtube.com/watch?v=HDlAXUsRDew&feature=player_embedded
Hardware
The Nokia 808 PureView is not a beast in the hardware department, save for the ridiculous camera that it has on board. Before we get to that though, let's take a look at the other features it has on board.
It has a 4-inch AMOLED display with Gorilla Glass, a size that a few of us here at GBM love, and it checks in with a measly 360 x 640 pixel resolution. No, the display is not going to win any awards.
The device also comes with a single core, 1.3GHz processor that should get the job done, 512MB of RAM to ensure that it does, 16GB of built-in storage, a microSD card that can take up to a 32GB microSD card, and a 1,440 mAh battery that should supply ample battery life.
Its design features a bulky 13.9mm design but there is a reason for that.
It houses an enormous camera module.
The Nokia 808 PureView sports an advertised 41 megapixel Carl Zeiss camera that can take some pretty stunning photographs. Now, the camera won't take 41 megapixel photos. Nokia has said that the camera can take true 38- and 35-megapixel photos but that they won't turn out well.
Instead, users will want to use the oversampling feature to produce high quality photos that will be anywhere from 3 to 8 megapixels in quality. Trust us, that's not a bad thing at all.
Here are a few sample photos taken with the Nokia PureView 808's camera:
This one shows you just how well it can perform in awkward lighting.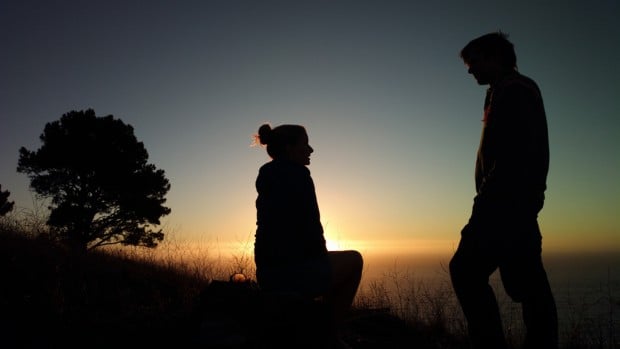 And here's one that shows the amount of detail that you can pull.
And lastly, a good example of the richness in color and detail that the camera can provide.
All in all, this is not a phone that is going to appeal to anyone beyond hardcore mobile photographers. Luckily, Nokia has said that it's certainly possible that this type of camera could show up on other platforms which means we could see a Windows Phone device with a ridiculous camera in the future,.
Software
Speaking of software, the Nokia 808 PureView is not a Windows Phone like the Lumia 610 and Lumia 900. Instead, the device is powered by another operating system called Symbian, more specifically, Symbian Belle.
Nokia will be shifting away from Symbian and focusing on Windows Phone for the future. However, that doesn't mean that Symbian is dead. Nokia has actually come to an agreement with a company called Accenture which will continue to support Symbian, on Nokia's behalf, all the way until 2016.
Unfortunately, that doesn't mean that Symbian, Symbian Belle included, is an operating system consumers are going to fall in love with.
https://www.youtube.com/watch?v=jT2tAqcWP4o&feature=player_embedded
While improvements have been made, the OS is still sluggish and isn't even the same realm as iOS, Android, or Windows Phone.
Symbian Belle does bring some nice upgrades over previous versions of the OS though.
They include re-sizable homescreen widgets, a new pull-down notification bar, and six homescreens instead of the three found in the previous version, Symbian Anna.
Still, consumers are going to have a hard time selecting a Symbian device over the other operating systems on the market and that's why we hope Nokia at some point brings the camera to Windows Phone.
Carriers
As of yet, we don't have any idea what carriers, if any, will be picking up Nokia's 808 PureView. If any do, they won't be in the United States.
A listing on Nokia's website claims that the device will be available globally, just not in North America. So it looks like those in Canada are out of the equation as well.
Those in North America that are intrigued by the device's camera and other specs will have to import an unlocked version of the device which will presumably be on sale in the months ahead.
Release Date
Like most of the smartphone announces at MWC 2012, a specific release date was left out of the Nokia 808 PureView announcement. The company has said that it will be arriving in Europe during the second quarter of this year and a pre-order appears to have pinpointed an exact month.
According to Unlocked Mobiles, the Nokia 808 PureView will be hitting the UK on April 23rd.
No carriers are listed within the offering because it's for a SIM-free version.
Pricing
Nokia has not yet announced official pricing for the device but it appears that the Nokia 808 PureView will cost around £464.98 when it arrives in the United Kingdom. That's a pretty penny for those that want to import it in the United States but we expect there to be cheaper prices available for those living elsewhere in the world.
Well, assuming the device shows up on a carrier.

As an Amazon Associate I earn from qualifying purchases.