Nokia 808 PureView Price Set at $711 from Clove
Nokia recently started taking pre-orders for the 808 PureView, the Symbian phone with a 41MP camera. Today the phone is available for pre-order from Clove UK for anybody that wants to buy one, even Americans.
According to PhoneArena, Clove UK is now selling pre-orders for the Nokia 808 PureView for $711. The phone actually costs £449 excluding VAT, which is $711 in the US. That's a bit cheaper than the $785 Nokia is charging for the smartphone. Of course, U.S. buyers still have to pay extra fees to import the phone.
(Read: Nokia 808 PureView: Hardware, Release Date, Pricing)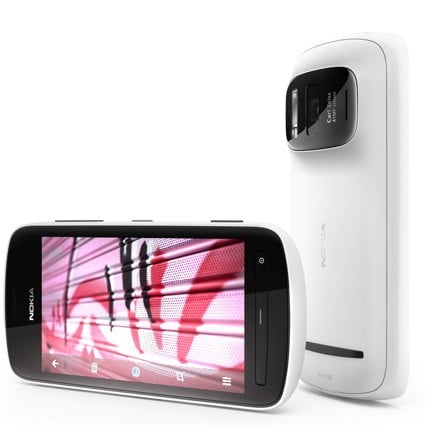 Even with the pre-orders going up, we still don't know when the Nokia 808 PureView will actually ship.
Current rumors say the 808 PureView will be available sometime in May. Since pre-orders just started, that seems like a safe bet.
If you're tempted to buy and import the Nokia 808 PureView, remember that the camera is the only real selling point for the phone. The 41MP camera does take amazing photos, but everything else about the phone is mediocre at best.
The 808 PureView has a 4-inch nHD (640×360) display with Gorilla Glass, 16GB of internal storage, a microSD card slot, and a 1400 mAh battery. Of course, there's also Bluetooth, WiFi, and DLNA.
The biggest downside to the phone is that it runs on Symbian, the platform that Nokia abandoned for Windows Phone. The platform is still being developed, but Nokia won't use it for much longer.
If you're patient enough for a 41MP camera in a phone, you might want to wait for a Windows Phone with PureView. We've seen images of what those phones could look like, so we know that Nokia is working on it. We don't know when Nokia will release such a phone, if ever, but it will likely be sometime after Windows Phone 8 Apollo.