Nokia Already Working on Windows 8 Tablet?
In addition to working with Microsoft on Windows Phone 7 on its smartphone lineup, Nokia is said to have already begun work on developing a Windows 8 tablet running Microsoft's desktop OS that borrows a lot of visual design elements from the Windows Phone 7 OS. According to Russian tech blogger and famed Nokia leaker Eldar Murtazin in a Twitter post, "Nokia russian hq received yesterday docs about first win8 tablet from company. Funny fact that in paper mentions – Nokia wont be unique :-)"
Interestingly, though, despite the cozy partnership between Microsoft and Nokia for Windows Phone, Murtazin says that Nokia won't be given any preferential treatment with Windows 8.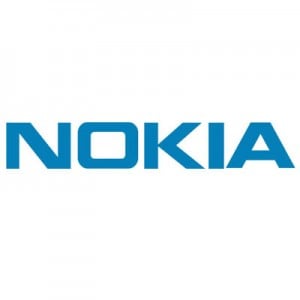 A Windows 8 tablet would not be Nokia's first foray into Microsoft's desktop-class operating system. Nokia and Microsoft had worked together in the past to create the Booklet 3G, a premium netbook that utilized a solid unibody aluminum construction that at the time was not seen on any netbook. The Booklet 3G was sold via Best Buy and service could be obtained through AT&T.
Rumors about a Nokia tablet had been circulating for some time now. The company remains one of the few smartphone manufacturers to not yet offer a tablet. Nokia has, in the past, been rumored to be either working on a MeeGo or Symbian tablet, but as the company had switched direction to Windows Phone 7, those rumors were squashed. Most recently, at the launch of the Nokia Lumia 710 in New York City, rumors were swirling around a demi 3-inch tablet, but Nokia had squashed those rumors saying that it was a 3-inch digital signage that a Nokia executive was wearing as a digital name badge.
A prior rumor suggested that a Nokia-made Windows 8 tablet could launch by mid-2012.
When asked about the company's tablet endeavors, Nokia executives have in the past stated that it was still evaluating the market and would not bring a product that the company could not differentiate or offer added value to consumers. On the Windows Phone 7 side, Nokia is offering added value to owners of the Lumia handsets through special apps, like Nokia Drive, which provides on-board turn-by-turn GPS navigation instructions.
It's also unclear if Nokia intends on using ARM or x86 processors on its speculated Windows 8 slate at this point.
Via: Phone Arena

As an Amazon Associate I earn from qualifying purchases.