Nokia Already Working on Windows Phone 8 Lumia Marketing?
While the Lumia 900, which is coming next week to AT&T's 4G LTE network in the U.S., still isn't available to consumers just yet with its Windows Phone 7.5 Mango OS, Nokia is already prepping for the next big thing from Microsoft. Codenamed Apollo, Windows Phone 8 is slated to be coming later this year and a slew of new hardware from various manufacturers will accompany the debut of the operating system, and it appears that Nokia is planning a big campaign for that.
Details are not yet available as to the specific Windows Phone 8 Lumia hardware from Nokia, but according to Phone Arena, it appears that Nokis is working on a new template for a new marketing poster. It's also unclear if the poster is final and if the hardware depicted are merely placeholders or if they're finalized hardware, but we do see the 'Windows Phone 8' branding on the bottom along with the Nokia logo and the slogan of 'Breaking the limits since 1865.'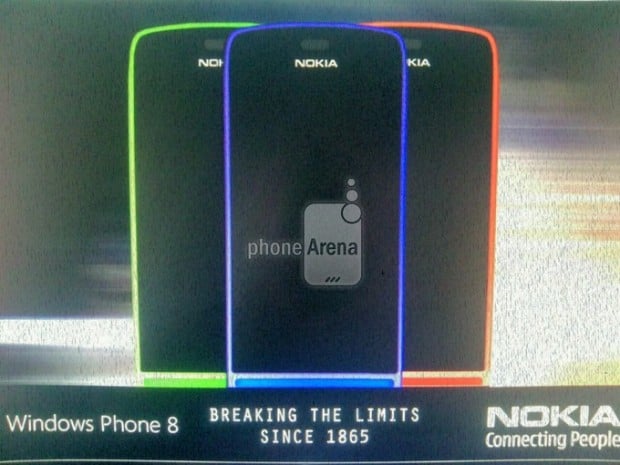 In prior leaks, one person had turned to Twitter to say that he had seen Nokia's Windows Phone 8 efforts from a source within the company, and says that the devices are nothing like what we've seen so far.
In February 2011, Nokia had initially announced to a stunned audience at Mobile World Congress that it would be switching from a Symbian house to a smartphone-maker that would build devices on Microsoft's platform, citing Windows Phone 7's innovative Metro UI design. The company debuted its first phones running Windows Phone this past October and has since received positive attention.

As an Amazon Associate I earn from qualifying purchases.