Nokia Announces New Nokia N8 Video/Camera App
The promised enhanced video and camera features for the Nokia N8, which was slated around the same time that Symbian Anna is expected to debut, is now a reality for eager mobile videographers. Nokia Conversations announced that the new video app–which brings ,among the many features to the N8, continuous focus while video recording and 30 frames per second video capture–is now available for testing through Nokia Beta Labs. According to the company, the reason that the camera update is available as a separate installer package is because: "we really wanted to go further with the Nokia N8 camera but didn't want to tie it to a future software update release. We therefore decided to create this update via our Beta Labs channel to bring these as quickly as possible, this seemed the best way of doing that."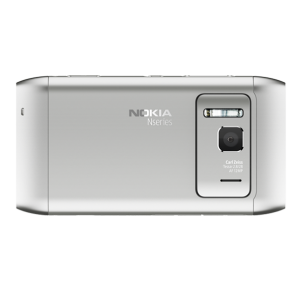 Nokia says that these were among some of the most requested camera features by smartphone users:
Ability to record video at closer distances
Smoother video of moving subjects or when panning
Faster access to scene modes, especially close-up mode
Exposure control in video
Viewfinder grid not effected by scene modes, camera exit/reopening
Smoother zoom
Settings accessed through one control point
Red-eye reduction performance improvements
The company says that it was able to deliver all these requests through both Symbian Anna, which changed the camera UI and made it faster to launch the camera app, along with the special camera update available for the Nokia N8 hardware.
You can read about all the new camera features for the N8 on Nokia Conversations.

As an Amazon Associate I earn from qualifying purchases.