Nokia Announces Software Update for Lumia 800, U.S. Looks On With Envy
While the current flagship Nokia Lumia 800 (review) is still not yet available in the U.S. market, the phone is already getting its first helping of a fix thanks to a new software update from Nokia. The Lumia 800 is the debut Windows Phone 7 device from Nokia, which had historically built its smartphone empire on Symbian OS.
The update will be slowly deployed across the world, so don't fret if you don't see the update right away. Users can either check for the update directly on their handset or by plugging their Lumia 800 into a computer and checking through Zune or Windows Phone Connector desktop software on a Mac or Windows machine. To check for the update manually on your phone, swipe to your alphabetical list of applications and flick down to Settings, then Phone Update.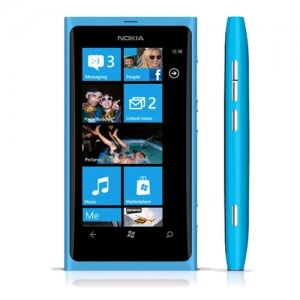 Unfortunately, though, while you can check to see if an update is available on your phone, Windows Phone 7 still requires you to install the update via the Zune desktop interface.
The software update will bring a number of fixes to users who have been complaining about performance on their device. The update will deliver the following enhancements:
Voicemail notification improvement
Replying to mail improved for Microsoft Exchange 2003 users
Improved display switching in bright light
Nokia is also promising a more full-fledged update come 2012 to address more fixes and deliver more features.
This first update will be rolled out over the next few weeks.
Via: Nokia Conversations

This article may contain affiliate links. Click here for more details.