Nokia Announces Unlimited Music+ Subscription Streaming Service
In addition to having launched the free ad-free Nokia Mix Radio service, which is a Pandora-like competitor, for its Lumia range of Windows Phone smartphones, Nokia has announced an enhanced version that will come with a monthly subscription cost. Nokia has announced that the service will cost €3.99 in Europe or $3.99 that will give users unlimited music, unlimited skips, and unlimited downloads of songs. Additionally, music streamed through Music+ will be encoded at a much higher bit rate than that available for the free Mix Radio service, up to 8 times higher according to Nokia. Given that U.S. pricing was also discretely announced, it seems likely that a U.S. launch will happen at some point.
The Music+ subscription is priced just slightly higher than the Pandora service and is over half as expensive as competing services like Spotify. Music+ will compete with Xbox Music's subscription service from Microsoft and others.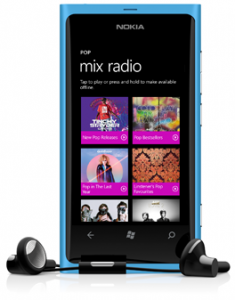 The service will allow users to listen to music on their Windows Phone smartphones and on the web via a browser. Users will also be able to see song lyrics as well.
The nice thing about Nokia Mix Radio was that it allowed you to pre-download songs so you can have access to music even when Internet connection is not allowed or not available, like on an airplane. Nokia Music+ will allow users to have unlimited downloads so you can carry as much or as little as you want and preserve your data plan in the process.
Nokia says that pricing will vary by country and the service is expected to begin rolling out in the next few weeks.
Given that free access to Nokia Mix Radio and Nokia Drive+ beta have been favorite features for Lumia smartphone owners, the Music+ service should prove to be popular for those who want a little bit more from their music experience.