Nokia Became the Top Windows Phone Vendor In Just One Quarter
Nokia took its time to get into the modern smartphone market, but it's already made a pretty big impact. After just one quarter of producing devices running Microsoft's Windows Phone operating system, Nokia managed to become the biggest vendor of Microsoft's mobile OS. It seems that Microsoft's deal with Nokia is already paying off.
In the fourth quarter of 2011, Nokia introduced and shipped two Windows Phones, the Lumia 800 and the Lumia 710.
In that quarter, both phones were only released in Europe. According to Strategy Analytics, Nokia shipped 900,00 units between the two phones. Given that Windows Phone shipments reached 2.7 million units shipped in Q4 2011, Nokia was responsible for a larger percentage of those units.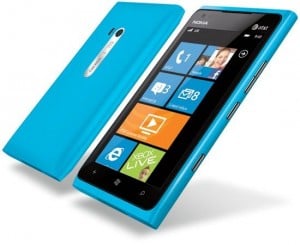 Nokia had a 33 percent market share in the Windows Phone market last quarter. With that, the Finnish manufacturer surpassed HTC as the largest Windows Phone vendor in the world.
That was before Nokia even entered the US market with the Lumia 800 and Lumia 710. It was even before Nokia launched the Lumia 900 at CES.
At the time, HTC had at least one Windows Phone available on every major US carrier and more in Europe and Asia.
With these stats, it seems that Microsoft was smart to strike a deal with Nokia. With the Lumia 900 said to be coming to AT&T next month for $99, the numbers should see a sharp increase. Windows Phone still lacks the app ecosystem of iOS and Android, but with Nokia on board it definitely has some of the best phones available.
And those are just the phones that we've already seen. Nokia is still rumored to be announcing a few more phones at Mobile World Congress next week.
Via: BGR

This article may contain affiliate links. Click here for more details.