Nokia Booklet 3G review from CrunchGear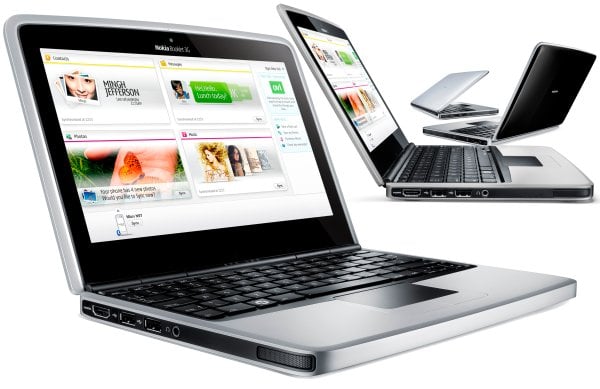 If you were wondering whether that $600 Nokia Booklet 3G ($300 with wireless Internet service) is worth the premium, the answer from CrunchGear appears to be a resounding… maybe.
I feel that the Booklet is an odd chimera by any standard. It's a netbook by one of the most famous cellphone makers and it's subsidized like a cellphone but is not worth its unsubsidized price. In a nutshell, it doesn't make a lot of sense.
Okay, that looks like a solid "no" but the reviewer also states he got 10 hours of video playback on battery power, which is incredible. If you only go a couple hours at a time between plugging in, that longevity of battery life isn't worth the premium, but if you really need all-day computing on-the-go, it's a small extra price to pay. Coupled with the built-in GPS, Bluetooth and webcam, I can see it being an attractive option for highly mobile folks, though not nearly as alluring as cheaper netbooks are for the masses.