Nokia Cancels Plans for Another Linux-Based Platform
Nokia had reportedly scrapped plans for its unannounced Meltemi project, which would succeed the aging Series 40 operating system used in the company's feature phones. Feature phones on S40 offers some of the experiences of more capable smartphones, but are limited in what they can do as they do not have a robust app ecosystem. With Meltemi, Nokia hopes to remedy that by introducing a Linux-based platform for its entry level phones, which would retail at around $100-$200 unlocked.
Nokia had never formally announced Meltemi or its plans for that platform so it's unclear how advanced development of Meltemi went. The move to scrap Meltemi would be part of Nokia's cost-cutting measures to return the company to profitability and focus on its Windows Phone deployment. At the Mobile World Congress show a year ago in 2011, Nokia's new CEP Stephen Elop had boldly proclaimed that the company would migrate away from its Symbian heritage and join itself to Microsoft in the war of ecosystems. As part of that plan, Nokia had also abandoned the emerging MeeGo platform, though the company did make good on its promise and released the Nokia N9 smartphone. MeeGo is based on Linux.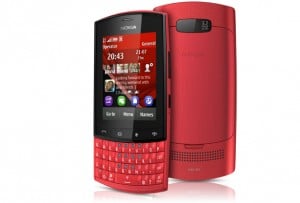 According to IDC research, Nokia commands roughly over 20 percent of the feature phone market, which Nokia is strong in especially in emerging economies.
In a report on Reuters, "One of the sources, who works at a supplier, said the original plan was for the first feature phones using Meltemi should to be on the market by now."
The news comes with little surprise as Nokia had stated in the past that it is working closely with Microsoft to bring Windows Phone pricing to more affordability. Strategically, Nokia can leverage Windows Phone to cover the pricing gamut, with devices spanning the entry level, mid-range, and high-end markets. This is the same strategy that Android manufacturers are employing with Google's platform. Nokia has been using its Series 40 platform to combat Android in the entry-level space. The company recently launched its Asha range, which looks like feature-rich messaging phones with appealing feature sets.