Nokia Confirms Its Working on a Tablet
Nokia has long been suspected of working on a tablet device, possibly with Microsoft's Windows 8 operating system on board. Nokia design chief Marko Ahtisaari has now confirmed that the Finnish company is indeed working on a tablet device which the company hopes will be able to make a run at the iPad, a tablet that currently dominates the market.
Prior to the confirmation, Nokia had said that it was only interested in possibly making a move into the space but now we know that it's certainly more than just interested.
Ahtisaari is apparently spending a third of his time designing this tablet so it's clear that the company is investing quite a bit of effort into the product.
As for the specific details, there are currently none to share at this time.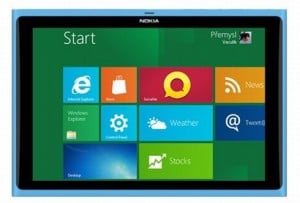 We have heard that it will feature Microsoft's Windows 8 operating system, something that isn't surprising considering the relationship the two companies have built with the Windows Phone platform.
In addition, we've also heard that the companies are aiming to get the tablet out during the fourth quarter of this year which means it could potentially arrive before the holiday shopping season.
Other than that, there is nothing.
If and when the tablet arrives, remember – nothing is set in stone,  it's going to face some stiff competition.
Apple's new iPad, which was greeted with stellar reviews, comes out tomorrow and Google is said to be working on a Nexus tablet with Asus. Amazon is also rumored to be coming out with not one, but two tablet devices during 2012 as well.
We don't doubt Nokia though.
If there is one thing the company knows how to do, it's build hardware.
Via: Reuters

This article may contain affiliate links. Click here for more details.