Nokia Drive 3.0 Comes To Lumia Windows Phones
In Windows Phone 8 Microsoft will use the latest version of Nokia Drive as part of the main OS to give users turn-by-turn directions. Lumia users, however, don't have to wait for Windows Phone 8 to get some of the new Nokia Drive features.
Today Nokia announced that Nokia Drive 3.0 is now available in the Windows Phone Marketplace for all Nokia Lumia users. The new app adds traffic updates to the turn-by-turn directions. Users can input their destinations and the app will find the fastest way to the location, avoiding the worst traffic on the way there.
https://www.youtube.com/watch?v=rkAjW829f9s&feature=player_embedded
The new app also stores commutes for users so they can easily access the traffic information before they even leave for work, similar to Google Now. Users can pin their commutes to the Start screen for live tiles that will let the know how long the commute will last that day based on traffic conditions.
The traffic features of the app are only available in the U.S. to start, but will soon roll out to other countries. We don't know when other countries will get the feature, but we suspect at least one other country will have traffic data by the time Windows Phone 8 arrives, which is likely in November of this year.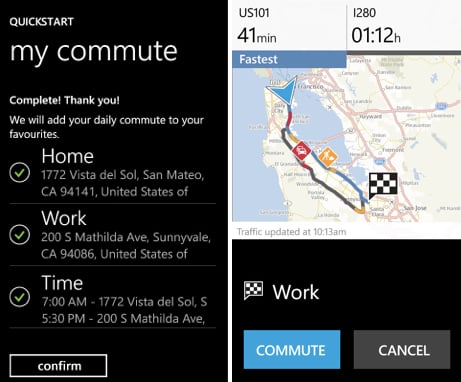 The other big feature for the new app is an automatic switch for day and night settings. Users can let the app determine which mode to select based on the time of day. Day mode has brighter colors that stand out more in the sunlight. Night mode uses darker colors that are less distracting in the dark.

As an Amazon Associate I earn from qualifying purchases.