Nokia Has Two Low-End MeeGo Phones Coming
While most of Nokia is now devoted to making Windows Phones, there is still a group dedicated to creating low-end phones for emerging markets. That group is the Next Billion Group, and it is working on two more MeeGo phones for those emerging markets.
The two MeeGo phones would be the first two phones to use the platform since Nokia abandoned it after the N9.
Nokia would need to use MeeGo in these new low-end phones because the OS has even lower requirements than Windows Phone. The Lumia 610 is great for markets such as China, but other emerging markets need something even cheaper.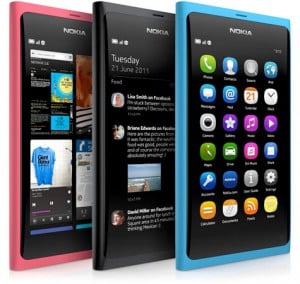 Windows Phones are more expensive because Microsoft requires a license fee, whereas Nokia can use the open-source MeeGo for free.
Correction: "As Accenture announced in June 2011, Nokia outsourced its Symbian software development and support activities to Accenture through 2016. In this arrangement, Accenture provides the development of the software to Nokia's specifications. Nokia then determines what to deliver in future releases of the software to the market."
Using MeeGo may seem like a strange move, but it does have its advantages. There aren't many developers making apps directly for MeeGo, but the platform can run Android apps as well as native MeeGo apps.
MeeGo can also run on low-powered devices that use monochrome or e-ink displays. It can even run on solar-powered devices which would be helpful in emerging markets that lack easy access to electricity.
These two new MeeGo phones definitely aren't for the US market, and probably not even for the European market. Even if we can't get them here, MeeGo fans can rejoice knowing that their platform isn't entirely dead.
Via: Netbook News

This article may contain affiliate links. Click here for more details.