Nokia is Working on NFC for the Nokia Lumia Series
Marko Ahtisaari, Nokia's head of design, sat down with the Guardian for an exclusive interview recently. During the interview, Ahtisaari discussed some of Nokia's design plans down the road which includes several innovative ideas for the Nokia Lumia line which is powered by Microsoft's Windows Phone OS. NFC, wireless charging, and software color themes to match accessories for the lineup were mentioned.
NFC (Near Field Communications) is a wireless standard very similar to Bluetooth that works by communicating with other hardware by touching them together or bringing them very close. The proximity required to initiate these communications are controlled by application's sensitivity settings by the app's developer. An example of NFC in use is available with the Samsung Galaxy Nexus with Google Wallet and Android Beam. Android Beam allows two users with NFC phones to share contact info by simply touching phones to each other and initiating the beam. You can see an example of this in a short video from Google. NFC is a very young technology right now, but the adoption of NFC seems to be picking up. Nokia and Google are already using it and Samsung is adding it to some of the Galaxy S II devices and the Galaxy Note.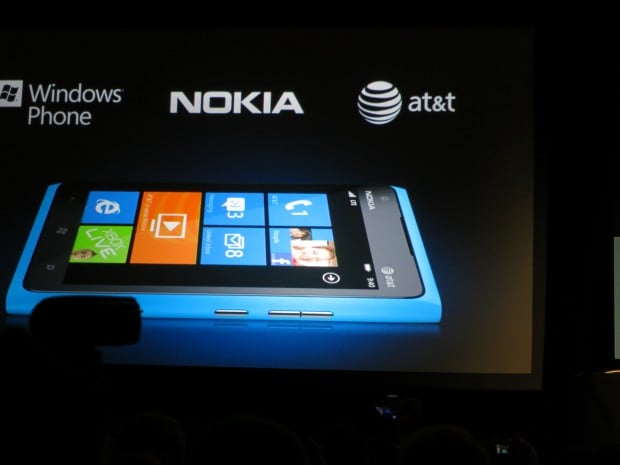 NFC is not yet supported by Windows Phone but plan to support it later this year.  The Nokia Lumia 800 and 900, two Lumia devices set to be released soon, will not have NFC. According to Nokia's CEO,  Stephen Elop, NFC is important to Nokia and they plan to support it.
The company is also working closely with Microsoft, which is providing the software for its new top-end smartphones, to co-ordinate software details such as tile colours to match its hardware accessories, Marko Ahtisaari, Nokia's head of design, told the Guardian.

New versions of the Lumia design, introduced to showcase Windows Phone in November, will also remove the flip-up plastic tab that presently covers the micro-USB charger for the phone – one of just two moving parts on the Lumia 800 phone.
I am really excited to see how Nokia does with the Lumia lineup in the US. Even though Microsoft has a bit of a bad reputation in the mobile game due to consumer's perceived belief that Windows Mobile was a failure, Nokia's great reputation in the feature phone market should help get Windows Phone into the hands of the consumer.
Nokia's leaders seem very forward thinking and they know what consumer's want. This is apparent with their push to have a line of accessories available for their phones at launch. This, in my opinion, is one of the things that Apple did well with the iPhone.
Source: The Guardian

As an Amazon Associate I earn from qualifying purchases.