Nokia Issues fix for Lumia 920 Data Connection Issue
After confirming an issue that crippled data connectivity for AT&T users last week, Nokia has now issued a firmware update to fix the problem.
The new 1314 firmware for the Lumia 920 address key connectivity issues that cropped up after users on AT&T began to post concerns at the Windows Phone OEM's forums asking for answers on why their suddenly couldn't get a 3G or LTE signal following an upgrade to firmware 1308.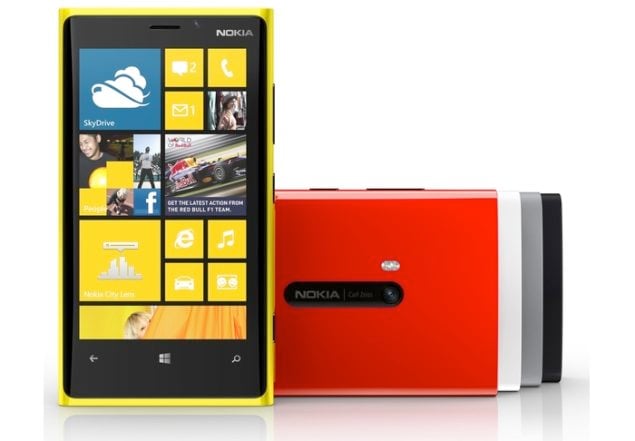 Improved automatic display brightness and fixes for a problem that caused screens to randomly go dark, are also included in the update. Users can manually check for the update by heading to settings to 'settings', then looking under the 'system' screen for 'phone update' and having their device check for the update manually. At some point all Nokia Lumia 920 owners will be automatically prompted by the Windows Phone operating system to download and install the firmware update if they haven't done so.
The firmware that caused this problem, did bring some notable changes to Nokia Lumia 920 users including new options for customizing the amount of time the device takes to lock itself and a new Storage Check feature that gives Lumia 920 users a complete breakdown of how much space each app on the their device is currently using.
Read: Nokia Lumia 920: The Latest Firmware Update Severely Cripples Connectivity
The fix for this issue couldn't come soon enough especially since the Lumia 920 was found to be the most popular Windows Phone device this past Monday. In its Windows Phone Statistics Report for April, AdDuplex found that of all the Windows Phones used on April 4, the Lumia 920 made up 14%. That's a n large sales coup since until now the Windows Phone market had been dominated by Nokia's first device running Windows Phone, the Nokia Lumia 800.
In comparison other Windows Phone flagships don't come close. HTC's flagship, the Windows Phone 8X makes up only 4% of the Windows Phone while Samsung's ATIV S usage numbers are too small to get its own note in the report's pie charts or accompanying breakdown.
Since the report also shows Nokia makes up the majority of All Windows Phone devices in circulation, that the company managed to ship a fix for the issue in just a week also reflects positively on the Windows Phone experience.

As an Amazon Associate I earn from qualifying purchases.