Nokia Lumia 710 Is a Pentaband Phone?
While the Nokia Lumia 800 is constricted to 3G capabilities on AT&T's network in the U.S. and won't work on T-Mobile USA's 3G network due to different spectrum support, the more affordable Lumia 710 packs a radio that should support both carriers' GSM networks in the U.S. It is discovered that the Lumia 710 packs in a pentaband 3G radio, which supports both AT&T's and T-Mobile USA's spectrums in the U.S.
Discovery of the pentaband radio comes about as someone in Canada tried to use an unlocked Lumia 710 on Canada's WIND and Roger network and the phone was able to operate on 3G on both networks.
In the past, many of Nokia's Symbian smartphones come with pentaband radios so users can switch between AT&T and T-Mobile USA without having to change phones. However, when the Lumia 800 was released without a pentaband 3G radio, many users were disappointed.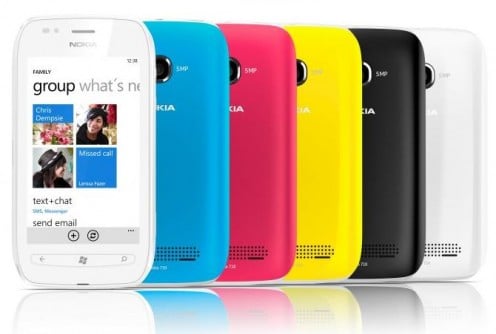 In the U.S., the Lumia 710 is currently only sold through T-Mobile USA and Nokia is making its first Windows Phone foray on AT&T with another handset called the Lumia 900. For AT&T users who are interested the Lumia 710, all it would take would be to obtain an unlocked model.
Via: WMPU

This article may contain affiliate links. Click here for more details.