Nokia Lumia 710 Price Cut at T-Mobile
Earlier this month, T-Mobile launched the first Nokia-made Windows Phone in the United States in the Lumia 710. When it launched, the Magenta carrier was asking for a mere $49.99 with the signing of a new contract. However, it appears that the carrier has slashed a couple of bucks off of the device's price tag as its is now available for $39.99 on-contract through its web store.
Often times, price drops are a sign of poor sales. A good example are the Android devices that seem to drop in price on a daily basis. In the Lumia 710's case, the price drop probably has more to do with the fact that retailers like Walmart are offering the phone for free.
In addition, as MyNokiaBlog points out, T-Mobile's other mid-level phones are all free on contract. The Lumia 710 is the only one that isn't. So shaving a few dollars off the price tag only just makes it that much more competitive.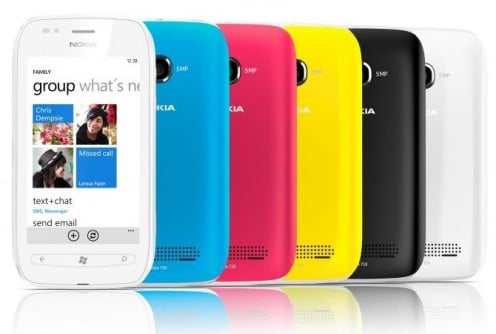 This price drop appears to be permanent so you should be able to get yourself a Lumia 710 for $39.99 or lower from here on out.
In our review of the Nokia Lumia 710, we found that is was a great bargain for its original price and this drop should make it even more appealing for those thinking about hopping aboard Windows Phone.
Keep in mind, there are a couple of other Nokia Windows Phones on the way to the U.S. in the forms of the Lumia 900 for AT&T and the Lumia 800 so you'll want to check those out before you pull the trigger on the Lumia 710.
You can find the Lumia 710 at T-Mobile right here.

As an Amazon Associate I earn from qualifying purchases.