Nokia Lumia 710 Headed to T-Mobile on January 11th
As expected, Nokia and T-Mobile have announced the first Nokia Windows Phone destined for the United States and it will be coming in the form of the low-end Lumia 710. The carrier and manufacturer did something unexpected as well. They released an official release date and pricing. Shocking. The Lumia 710 will be hitting the Magenta carrier for $49 starting January 11th.
We have to say, it's pretty refreshing to see that information right off the bat.
Now, of course, we were hoping that Nokia had the Lumia 800 up its sleeve as well but that's not the case so the Lumia 710 will have to do.
The Lumia 710 features a 3.7-inch ClearBlack LCD display that checks in with 800 x 480 resolution, 512MB RAM, 1.4GHz Qualcomm Snapdragon processor, a 5MP rear camera, and 8GB of storage.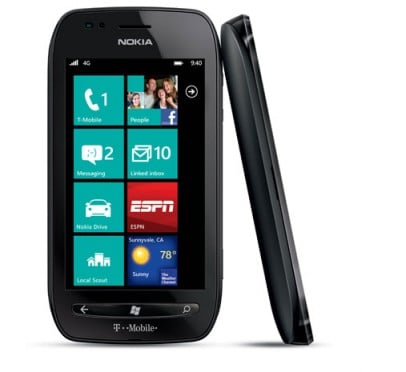 It will run on T-Mobile's HSPA+ 14.4Mbps network.
So if you've been waiting for a Nokia Windows Phone in the U.S., you'll get your chance in 2012.