Nokia Lumia 800 Windows Phone Now Available for Import Via Expansys for U.S. Market
If you revel in being the first on the block with the newest and latest exotic geek fare, then you may want to consider the Nokia Lumia 800, which has thus far gone on sale in Western Europe but not yet available in the States. As we had promised, we would keep U.S. fans of Nokia's debut Windows Phone efforts up to date on when and where they can nab the gorgeous unibody plastic handset with a curved glass display. As it stands, Expansys-USA is now offering the Lumia 800, which comes with a 1.4 GHz single-core CPU and 16 GB of storage, for $790 unlocked.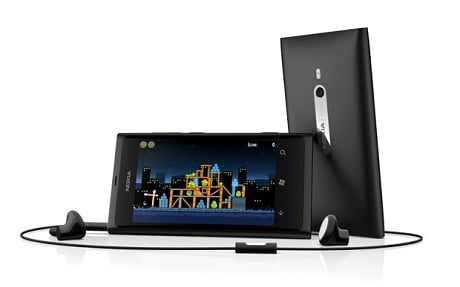 Though Nokia had promised that Lumia will be invading the U.S. starting in early 2012, the handset-maker hasn't specified which model(s). Nokia had announced the Lumia 800 and the more entry-level Lumia 710 at Nokia World.
Only the black model is available right now through Expansys. The cyan and magenta versions are not yet available but are up for pre-order. Distributer Clove.co.uk is still listing the black version as a pre-order item.