Nokia Lumia 900 Heading to More Carriers by Mid-2012?
The phone that we gave our Best in Show Award for CES 2012, the Nokia Lumia 900 Windows Phone, might be headed to more carriers than just AT&T. According to a rumor from Paul Thurrott over at WinSuperSite, AT&T apparently has a 45 day exclusivity period over the device which, if true, means that other carriers could sell the Lumia 900 45 days after March 18th.
Now, nothing is set in stone here. It appears that after that 45 day period, carriers will then be able to negotiate in an effort to get the Lumia 900 on their network.Which carriers are interested?
Well, T-Mobile is apparently going to try and get it and Sprint and Verizon are possibilities as well. If true, the device would likely launch on a carrier not called AT&T at some point during Q3 of this year.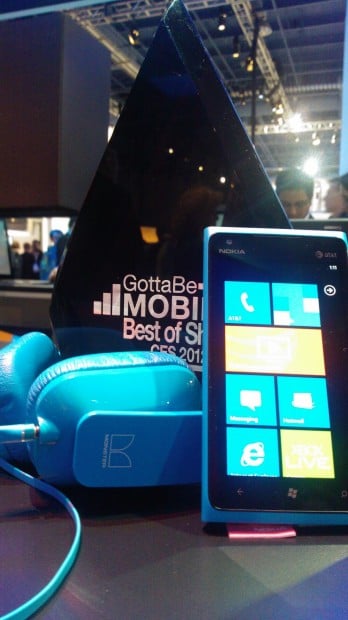 And it evidently won't be the exact same device as the one found on AT&T. This new Lumia 900 would be coming with an upgraded 12 mega-pixel camera. Not bad, not bad at all.
Also, to add a little bit of fuel to the fire, we've heard from sources of our own that Verizon is, at this point,  taking a wait-and-see approach with Nokia's device.
In any event, nothing is set in stone here so don't get too excited just yet but at the very least, this should instill some opitmisim in those that were feeling down after AT&T, Microsoft and Nokia repeatedly stated that this device was "exclusive to AT&T."
We should know more just about a month and a half after the phone debuts on AT&T.

This article may contain affiliate links. Click here for more details.