Nokia Lumia 900 Hitting AT&T on March 18th for $99?
Nokia had said that it was going to price its new Windows Phone prices aggressively in the U.S. market and it appears that they are going to be sticking to their guns as a new AT&T roadmap leak indicates that the carrier will be offering up Nokia's flagship Windows Phone, the Lumia 900, for a mere $99.99 when it arrives on a date that is currently slated for March 18th.
This is a date that we have heard before, but the price is definitely new and it will most likely please those of you who have been holding out for this device.
AT&T and Nokia have yet to make anything official though so for now, this has to stay in the rumor mill.
The Lumia 900 is a device that we awarded the Best in Show award for CES 2012. The reasons? There are many. We loved its display. We were enamored with its design. And we were and still are excited about the fact that its a 4G LTE phone. Of course, those aren't the only features on board the Lumia 900.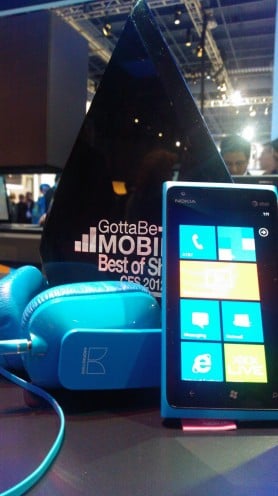 It also features a 4.3″ AMOLED ClearBlack display, a single core 1GHz processor, a large 1830 mAh battery, and an 8-megapixel camera with a wide aperture sensor and Carl Zeiss optics, the same technology found in the Lumia 900′s 1-megapixel front-facing web camera.
Nokia has then put all of that into a sleek, polycarbonate, unibody shell.
Needless to say, it's an attractive package along with Microsoft's Windows Phone operating system and this price tag, if real, will not only lure in people that were leaning towards buying it in the first place but it will also snag many who are sitting on the fence.
The Lumia 900 is also expected to arrive in Europe sometime this summer, June is the rumored launch month, and a rumor that sprouted up yesterday indicates that it may be joined by a device called the Lumia 910.
Via: BGR