Nokia Lumia 900 Hitting Europe in Early May
The Nokia Lumia 900 will be launching on AT&T in the United States on April 8th and it now looks like the international version will be hitting European countries a month later.
According to a tweet dug up by WMPowerUser, the international model of the Lumia 900 which was first announced at the Mobile World Congress back in February, should be arriving on European carriers during the early part of May.
This according to Swiss carrier Swisscom.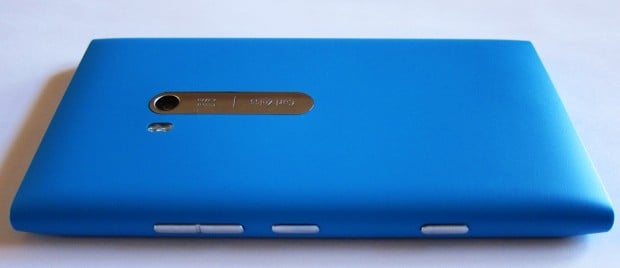 Read: Nokia Lumia 900 Review.
Pre-orders for the Lumia 900 have already begun in some European markets and while early May might not be the the time frame that pre-orderers were looking for, it looks like that is going to be what they're stuck with.
The international version of the Lumia 900 will be the same phone as the one that is launching in just a few days on AT&T only it will shed 4G LTE for dual-channel HSPDA which can reach up to 42mbps/s.
As for the AT&T model, it will come loaded with 4G LTE data speeds which can reach up to 10 times faster than a typical 4G LTE network.
The other specifications on the international Lumia 900 will remain the same however.
So that means a 4.3″ AMOLED ClearBlack display, a single core 1GHz processor, an 8-megapixel camera with a wide aperture sensor and Carl Zeiss optics, and a 1.3MP front-facing camera.
You can see all of those in action in our video review of the AT&T model below:
The pricing of the international Lumia 900 will, of course, differ from carrier to carrier, so those in Europe shouldn't expect the same $99.99 price tag as the AT&T model.

This article may contain affiliate links. Click here for more details.