Nokia Lumia 900 Launch Looks Good for April 8th on AT&T
We still don't know for sure when the Nokia Lumia 900 will be released on AT&T but that rumored April 8th release date is looking very good as units have begun arriving in stores ahead of the device's eventual launch. A reader over at WPCentral managed to get his hands on a demo unit at an AT&T store and while that's exciting, the employees also apparently confirmed the device's in-store release date as April 9th.
Remember, we previously had heard that the device would become available on April 8th online and April 9th in-stores and it's always nice when an employee of a carrier decides to spill the beans a little early.
So, if you've been waiting and waiting for the first 4G LTE Windows Phone here in the U.S., those dates appear to be the ones to circle.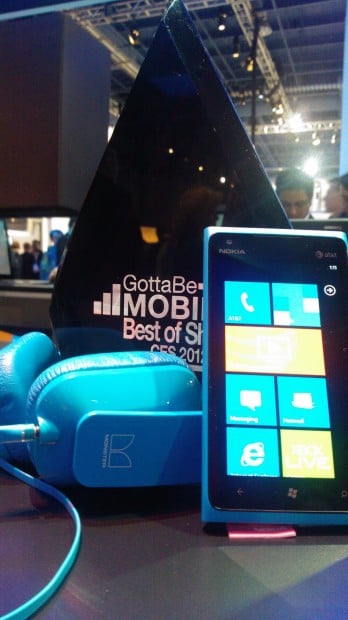 As for the device itself, the guy who handled it was as impressed with it as we were at CES 2012. In fact, we were so impressed that we awarded it with the Best in Show Award for the entire show.
You can check out the Lumia 900 in action in the video below:
We now have a date to circle on the calendar but what we don't have is a price. We've heard that it might cost $99.99 on-contract and thus far, that's the only price that has been thrown out there.
The AT&T employees unfortunately did not say if that was the case.
Either way, we should know in just a few days as the 4.3″ AMOLED screen, 1.4GHz CPU toting device appears to be just days away from launch.

This article may contain affiliate links. Click here for more details.