Nokia Lumia 900 Launches April 8th on AT&T for $99.99
The Nokia Lumia 900 finally has a confirmed release date and price. The flagship Windows Phone will arrive on AT&T on April 8 carrying a $99.99 price tag.
If April 8 is too far away, AT&T will start taking pre-orders for the phone on March 30. The black and cyan colors we saw at CES will be available on the release date. There will also be a glossy white version of the phone coming on April 22 if you're willing to wait the extra two weeks.
The Nokia Lumia 900 will be the first 4G LTE Windows Phone available on any carrier. It is only the second Nokia Windows Phone available on a US carrier.
https://www.youtube.com/watch?v=CuU91TU7O3s
The Lumia 710 has been available on T-Mobile for months, and is†selling fairly well by all indications. The 710 is a mid-range device, though, while the Lumia 900 is a flagship phone for Nokia, Microsoft, and AT&T.
Strangely, the flagship Lumia 900 is only $50 more than the Lumia 710, and about $200 less expensive than most flagship phones. Nokia could easily charge $299.99 for the Lumia 900, but the lower price is one way that Nokia hopes to draw in new users.
Debuting a high-end Windows Phone at one-third the price of AT&T's latest Android phone, the Samsung Galaxy Note, seems like a good way to draw some interest.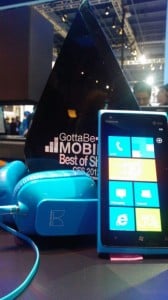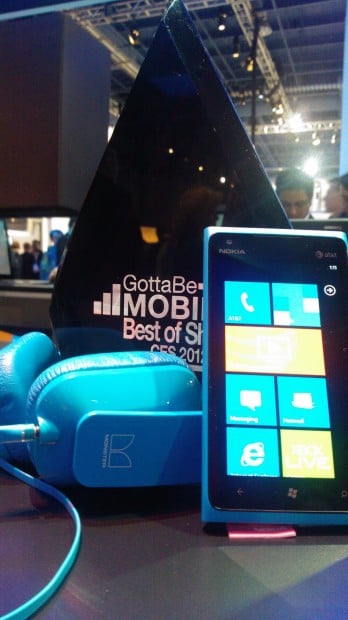 The Lumia 900, in case you've forgotten after so long, has a 4.3-inch ClearBlack Display, an 8MP Carl Zeiss camera, and an 1830 mAh battery. The only high-end component Nokia didn't contribute to the phone is the PureView camera from the 808 PureView.
Everything else in the phone is†top-of-the-line, or at least as high as the line can go with Windows Phone.
We really liked the Lumia 900 when we first saw it at CES 2012. We even gave the phone our Best of Show award. With a $99.99 price point, there is likely a lot to like about the Nokia Lumia 900.
Check out our Hands on with the Nokia Lumia 900 below.