Nokia Lumia 900 Not Hitting UK Until May 14th
Those who have been waiting for the Nokia Lumia 900 in the United Kingdom won't be able to get their hands on the highly anticipated Windows Phone until May 14th at the earliest.
UK retailer Phone4u, by way of Pocket-lint, has confirmed that the device will not be touching down until May, a slight delay from the original April 27th release date that was outed earlier this month.
This is the date that the phone will officially touch down and Phones4u will be the first retailer to stock the device. In addition, it will be the only retailer that offers the white variant of the Nokia Lumia 900, a model that recently hit AT&T's 4G LTE network.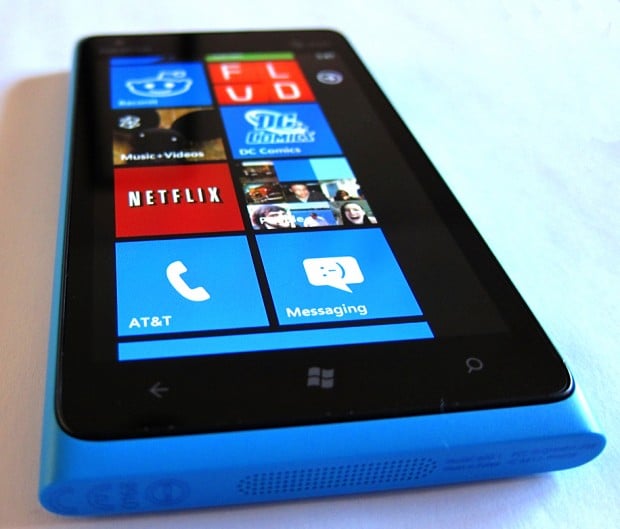 Read: Nokia Lumia 900 Review.
The model that will be launching in the UK is not the 4G LTE version that landed in the United States and Canada. It's the international model that Nokia introduced at Mobile World Congress and it will be coming with dual-channel HSPDA support which offers speeds up to 42mbps/s.
Other than that change, the device that launches in the United Kingdom will remain the same.
The Nokia Lumia 900 features a 4.3″ AMOLED ClearBlack display, a 1GHz single-core processor, a 8-megapixel camera with wide aperture sensor and Carl Zeiss optics, and a1.3MP front-facing camera.
It also features Microsoft's Windows Phone 7.5 Mango operating system, Redmond's latest.
Those interested in seeing the Lumia 900 up close can check it out in the in-depth video review below:
Phones4u is going to making it up to those who pre-ordered the device before April 16th by throwing in a pair of Nokia Purity by Monster in-ear headphones. That will come in addition to the free Nokia Play 360 wireless speakers that the retail bundles in with the Lumia 900.

As an Amazon Associate I earn from qualifying purchases.