Nokia Lumia 900 Release Date Pegged for April 8th
Last week we heard a nasty rumor regarding AT&T's first 4G LTE Windows Phone, the Nokia Lumia 900. It seemed as though the device had been pushed back to April and that it wouldn't be launching until April 22nd. A new rumor disputes that however as a forum poster, who claims to work for AT&T, says that the device will be launching much earlier in the month on April 8th.
April 8th is apparently going to be the day that the Lumia 900 goes on sale online while April 9th will be the date that the phone goes on sale in physical retail locations.
This is clearly better news for those that are hoping to get their hands on the device that we awarded Best in Show at CES 2012 but until we get confirmation from AT&T, Nokia or Microsoft, we're still in the dark.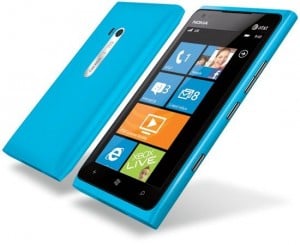 Here is the full comment from the person who supposedly works at the carrier:
"I'm an assistant manager with an att store in California. We are gearing up for the Nokia lumia launch and were going all out. cant say much more but its tentative for April 8 as far as I understand. I And other sales reps are having mandatory trainings on the Nokia 900 soon and that usually means its launching shortly after. You don't have to believe me but just giving you a heads up. I think early reports said April 18th so its a little earlier than that. Cant wait! we got the demo in last week and I've been very impressed with the phone. Its a sexy b—. As far as colors go we are only getting black and cyan. the white one will come when the phone performs well, like we did with the sky rocket "
Key word, tentative. So yes, things could certainly change.
Originally, we thought that the device was going to launch in March, this according to a developer newsletter that came out back in January.
We had heard March 18th was the target release date and that the Lumia 900 would be arriving with an extremely affordable price tag in an effort to better position itself against the likes of Android and the iPhone.
We're talking $99.99 on-contract cheap.
That price was again mentioned with that April 22nd release date rumor but it was not mentioned here with the new date.
The Lumia 900 figures to be a solid option for those that don't want an Android or an iOS device and you can check it out in action below:
Needless to say, a release will hopefully come sooner rather than later.
Via: WPCentral

This article may contain affiliate links. Click here for more details.