Nokia Lumia 900 Rumored to Shed 4G LTE Radio for International Launch
Nokia had created the Lumia 900 as its U.S.-centric high-end Windows Phone, which borrows a lot of its design elements from the beloved Lumia 800, but adds a larger 4.3-inch display, sheds the PenTile sub-pixel matrix arrangement for a sharper display, and boasts blazing fast 4G LTE connectivity on AT&T's U.S. network. So what's an AT&T-centric smartphone to do for an international launch? According to some speculations on the Internet, the Lumia 900 may be launching in other markets as well, but without the 4G LTE radio.
Nokia-centric blog My Nokia Blog had parsed out Nokia CEO Stephen Elop's interview with pocket-lint and speculates that 4G LTE was added specifically to the Lumia 900 because it was such an important feature for the U.S. market and for U.S. carriers. Prior to the announcement of the AT&T-centric Lumia 900 by Nokia and the Titan II by HTC, it was speculated that Verizon was the impetus behind Microsoft adding 4G LTE connectivity behind Windows Phone 7.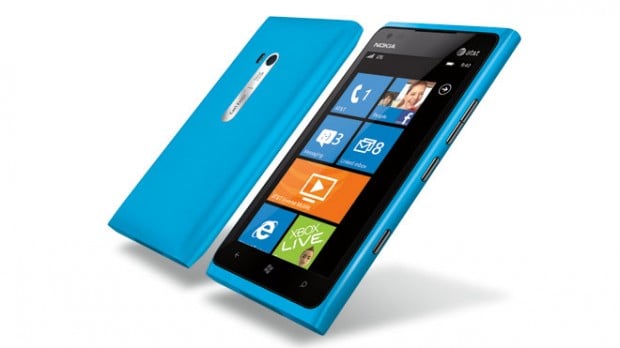 According to Elop in his interview, LTE isn't quite as relevant in Europe because of costs and the lack of infrastructure there to support the faster mobile broadband protocol at this time:
In the US, one of the things that was actually one of the most important things we did with the Lumia 900 was LTE support. LTE support costs. It costs in terms money for the radio, extra battery life requirement and so forth. LTE in Europe is not so important. It will be, but not today. We haven't announced anything specific, but clearly there is going to be a steady pattern of new devices and a full portfolio of capabilities in Europe and around the world. There is lots more to watch.
Additionally, My Nokia Blog also reported that a product demo in the Philippines suggests that the Lumia may be headed to that market but without LTE. The person doing the demo responded with hesitation that the Lumia 900 is still un-decided for that market, but when pushed says, "Might be, without LTE. The one we introduced with AT&T…you'll get more information when its/we're ready."
All these speculations follow our previous post that the Lumia 900 is headed to more carriers and more markets following a possible period of a 45-day AT&T exclusivity.

As an Amazon Associate I earn from qualifying purchases.