Nokia Lumia 925 Launching on T-Mobile by Mid-July?
T-Mobile USA may soon be getting its own flagship Lumia Windows Phone smartphone from Nokia in the form of the Lumia 925. The handset is now rumored to be launching around the mid-July timeline according to the latest tips.
A tipster had leaked to WM Power User that the flagship Windows Phone smartphone will be arriving sometime in the second or third week of July to T-Mobile USA. Dummy units of the phone is expected to ship to retail stores sometime next week.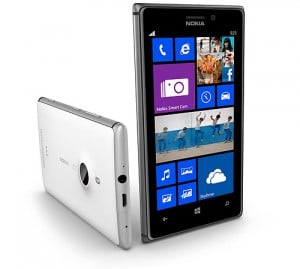 The handset will be T-Mobile's first high-end flagship Lumia device from Nokia. Thus far, the nation's fourth largest carrier had been focused on delivering more budget-friendly versions of Nokia's Windows Phone smartphone lineup, including the Lumia 710 in the past and more recently released Nokia Lumia 810 that was quickly discontinued and the newer Lumia 521. The Lumia 925 will likely compete in the same space as the T-Mobile HTC 8X.
The high-end device will offer optical image stabilization and a low light sensor that will be capable of delivering brightly lit shots taken in dark environments without the need for artificial flash lighting. Additionally, the OIS mechanism will also be good for stabilized videos as well.
The phone, unlike the Lumia 920 on AT&T and the Lumia 928 on Verizon, will be slim and therefore will lack native wireless charging capabilities. Users interested in wireless charging will instead have to buy an accessory to enable the feature.
At this point, it's still unclear how accurate the speculation for the release date of the Lumia 925 on T-Mobile is. If true, the phone will be launching late in a typical product cycle as there is already rumors of a new OS update to the Windows Phone 8 operating system as well as new hardware rumors suggesting that a 41-megapixel Lumia is forthcoming.

This article may contain affiliate links. Click here for more details.