Nokia Lumia 928 Makes Surprise Appearance at SeaWorld?
Nokia hasn't officially announced the Nokia Lumia 928 yet, but a tester who appears to be using the phone posted some images from a recent trip to Sea World, complete with a rough reflection of the phone itself.
Phone Arena spotted the photos on Flickr with EXIF data that clearly shows they came from the Nokia Lumia 928.  The photos all come from what look like a family vacation to the San Diego Sea World as well as a few photos of some Yamaha motorcycles. The most interesting of the photos shows a reflection of the family of three complete with the phone.
The Lumia 928 isn't completely clear in the photo because it comes off a reflection. The phone in the photo looks very similar to the Lumia 920. The photo shows a silver phone, likely a result of the phone's rumored aluminum shell. The aluminum construction will likely make the Lumia 928 slimmer and lighter than the Lumia 920 which uses a polycarbonate body.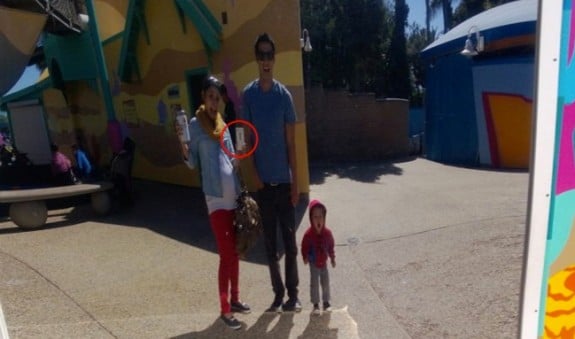 The phone also appears in the reflection of the tester's sunglasses, though it is much less clear in that photo.
The photos look good enough for users who aren't professional photographers, they're at least good enough to share on Twitter, Facebook or Instagram if Nokia ever convinces the company to make a Windows Phone app.
None of the photos show if the Lumia 928 will have the same low-light capabilities as the Nokia Lumia 920. Nokia used its PureView technology in the flagship phone to improve photos taken in low-light by making it capture more light. Reviews of the phone said the phone does take great photos in low-light, but some said the camera isn't as good as other smartphone cameras in other areas.
Last week a claimed photo from the Nokia Lumia 928 showed up on Google's Picasa service. With more leaks coming out, it seems the phone is close to an official announcement.
The Lumia 928 will likely come to Verizon as its version of the Lumia 920, with an April release date possible.