First Alleged Nokia Lumia Catwalk Photos Surface
Thanks to leaked images, we're now getting our first visuals of what the Nokia Lumia Catwalk possibly looks like.
Pictures of a Nokia device, which is said to be the Catwalk, first appeared today on Sina Weibo, a Chinese social network, according to WPCentral.
If authentic, the device seems to be made of two materials, though we can't discern which one of them is actually the rumored metal portion of the enclosure. If we had to guess, we'd wager that the darker portion of the back of the device is still made up of the same polycarbonate that users are treated to with the Nokia Lumia 920, mostly because all high-end Nokia device have supported wireless charging up to this point. The three indents on the back casing imply that is also the case here as using aluminum around that wireless charging area would present issues.
As it's a metal, aluminum would be more likely to conduct electricity incorrectly. A switch away from polycarbonate plastic would help keep the device as light and thin as possible –something its older siblings, particularly the Lumia 920, struggled with.
Read: Nokia Lumia 920 Review
In alleged pictures of the Nokia Catwalk, the headphone jack and SIM card slot also appear to be on the top of the device. There's also a space there for what a MicroUSB cable, though in the right light it could be an HDMI out port or something else altogether.
Unfortunately, the leakster didn't take pictures of the bottom of the device so we really can't be sure about that. While every first generation Nokia Windows Phone device has featured a top mounted USB port, every second generation Nokia device has had that port on the bottom.
Furthermore, every Windows Phone 8 device has its Micro USB port located at the bottom. Per Windows Phone requirements, volume controls and a camera shutter button do appear and are on the right edge of the device pictured. While they are both required, the side is up to the manfacturer. There's also a rather bulbous camera lenses on the rear of the device, possibly indicating that Catwalk could also feature Nokia PureView technology for picture taking.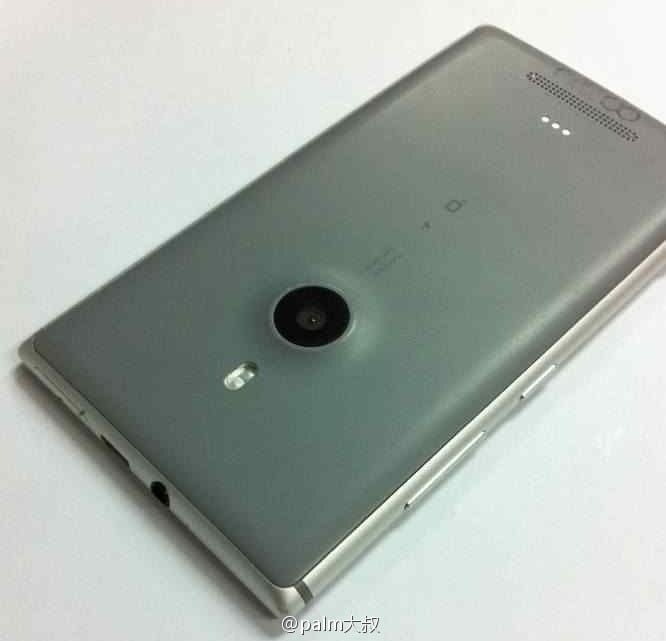 Read: Press Photo of Lumia 928 Emerges with Verizon Branding Xenon Flash
According to reports, the Catwalk will feature a 4.5" OctaOLED display with 1280 x 278 resolution, a dual-core SnapDragon S4 processor and 1GB of RAM. Nokia only offers its current flagship, the Nokia Lumia 920, on AT&T. Rumors pegged an all polycarbonate successor, the Lumia 928 for a Verizon launch sometime this month. Catwalk could be available by June to T-Mobile USA users.

As an Amazon Associate I earn from qualifying purchases.