Nokia Music Transforms into Nokia MixRadio
Nokia Windows Phone users don't have to wait for Nokia's New York launch event to get their hands on a refreshed and rebranded subscription music service from Nokia.
The new Nokia Music, now Nokia MixRadio, debuted in the Windows Phone Store early this morning. Just like the native Xbox Music client that comes installed on every device running Windows Phone, Nokia MixRadio allows users to stream specialized mixes created by Nokia.
The core difference here is that while Xbox Music puts the spotlight on its endless streaming library, Nokia MixRadio focuses on enabling users to create an endless supply of mixes that can be shared and even stored for offline playback.
Apparently, Nokia is hoping that rebranding Nokia Music to Nokia MixRadio will make that difference all the more clearer. Nokia MixRadio also highlights new music mixes that are created by its own set of "mixologists." Best of all, the service is available to every Nokia smartphone and tablet user free, though users can add unlimited mix downloads for just $3.99 a month.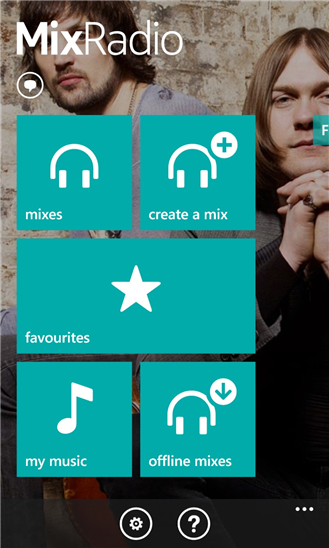 Users can pick up the refreshed Nokia MixRadio from the Windows Phone Store now, just hours before Nokia is set to hold a launch event for the revamped application. Unfortunately, users with the Nokia Lumia 800, Lumia 900 and Lumia 700 don't have cause for celebration. Nokia MixRadio is only compatible with Windows Phone 8.
Read: Microsoft Buys Nokia Devices and Services, Lumia and Windows Phone United Under One House
Nokia showing some love for its online music service is certainly commendable, though its interesting that Nokia would choose now to revamp its music service. The company's share holders overwhelming approved a deal that would see Nokia's entire Devices and Services business become a part of Microsoft. Microsoft already has its own dedicated music service that more most of the functionality found in Nokia MixRadio, albeit Xbox Music Pass costs almost three times as much.
To date, Microsoft hasn't commented on how it will work to integrate Nokia's services into its ecosystem once it owns Nokia Devices and Services. That deal is expected to close early in 2014.