Nokia N8 Used to Shoot Olive, a Full-Length Feature Film
The Nokia N8, a Symbian-powered smartphone with a 12-megapixel camera, 720p HD video recording, Xenon flash, mechanical shutter, and Carl Zeiss lens, is being used to film the world's first full-length feature film shot with a smartphone camera. The film, titled Olive, is said to be hitting theaters soon. The N8 was used with a 35 mm lens with adapter to achieve some shallow depth of field shots for the film.
According to GSM Arena, "The film stars two-time Academy Award nominated actress Gena Rowlands as well as John Scurti, Chris Maher, and Ruby Alexander. And the sound design was created by the George Lucas-owned Skywalker Sound."
In addition to being a film shot entirely with a camera phone, Olive attempts to be a major release in theaters without major studio backing. Here's a description of the film:
The film simply put is about a little girl that goes into the lives of three people — an old lonely woman, a foreigner having a hard time acclimating in the United States, and an obese man — and transforms their lives without saying one word!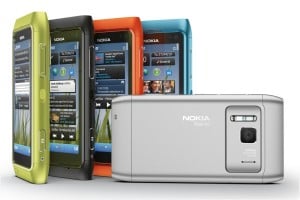 Via: Kickstarter

This article may contain affiliate links. Click here for more details.