Nokia N9 Not Coming to the U.S.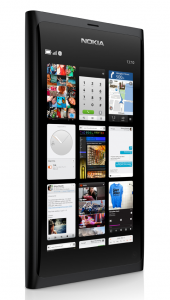 A few days ago we told you that Nokia had started a countdown on the Nokia N9's website. For those that aren't aware, the Nokia N9 is the Finnish company's last MeeGo powered smartphone and people around the world have been excited to get their hands on it, including many people in the United States. Sadly, it appears that the phone will in fact not be making it to the shores of America, at least not any time soon.
Nokia has reached out to Engadget, after weeks of inquiring about a U.S. release date, and the news is grim I'm afraid.
According to Nokia, they will not be bringing their MeeGo flavored smartphone to the shelves in America and here's why
After the very positive reception to the launch of the Nokia N9, the product is now being rolled out in countries around the world. At this time we will not be making it available in the US. Nokia takes a market by market approach to product rollout, and each country makes its own decisions about which products to introduce from those available. Decisions are based on an assessment of existing and upcoming products that make up Nokia's extensive product portfolio and the best way in which to address local market opportunities.
Disappointing to many of you, I'm sure. But hey, before you shed a single tear, keep this in mind. Nokia's first Windows Phone, which will likely be announced in October, is going to essentially be the N9 with Windows Phone 7.5 Mango on board.
So unless you're a diehard MeeGo fan, the United States will be getting an N9 soon enough. It just will have a different operating system.

As an Amazon Associate I earn from qualifying purchases.