Nokia N9 Smartphone Hacked to Run Android 4.1 Jelly Bean
The Nokia N9, an experimental smartphone released by Nokia with the MeeGo operating system, has been recently hacked to run Google's latest Android 4.1 Jelly Bean operating system. Ironically, while many Android smartphones are still awaiting an Android 4.1 Jelly Bean upgrade from carriers and device manufacturers, Windows Phone-maker Nokia's N9 is among the first to run Android 4.1.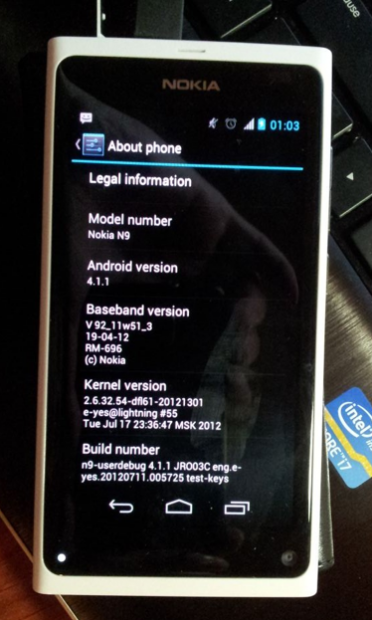 According to Phone Arena at this time, it's still unclear what is functional on Android 4.1 on Nokia's N9 hardware or how well the performance of Jelly Bean is on the N9. What is clear, however, is that developers are interested in hacking the Nokia N9, which served as the reference hardware for Nokia to build the Windows Phone-powered Lumia 800 and Lumia 900 smartphones.
In the past, developers had devised a dual-boot solution for the Nokia N9 that allows the device to run Android 4.0 Ice Cream Sandwich.
In recent news, the venerable and aging Windows Mobile-powered HTC HD2 had also been hacked to run Android 4.1 Jelly Bean. In that hack, most components were working, though a few things were not working properly still in the early port.

As an Amazon Associate I earn from qualifying purchases.